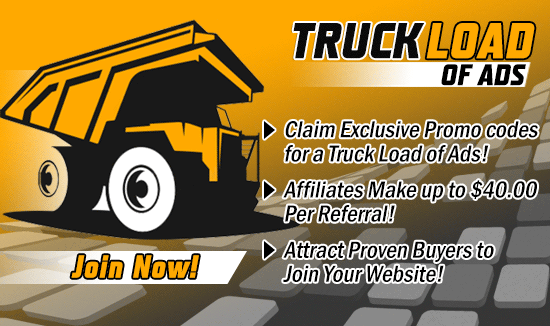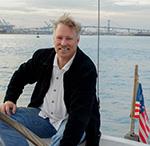 Albie: GDI Team Elite leader
.
Hi Team!
Last week:
"Never

wish

life were easier, wish that you were better."
.
This week:
"Don't wish for less problems; wish for more skills." 
.
Jim Rohn
PS: Did you just read that? If so you have to read my article this week and see how just following basic principles of not quitting and persistence to find correct marketing skills changed everything over time for Elizabeta and myself (and it will do the same for you too!)
.
How are you this week my friends?
This week I want to share with you what I call "the Traffic Superstar."  
.
Did you guess it? Well some of you might. It's

Referral Frenzy.

This traffic site is more than just a traffic site. I mean if you paid for an upgrade with most traffic sites for let's say $15 you would get about 35,000 – 40,000 credits or maybe 50,000 at most. But get a membership with Referral Frenzy and get on average about 1000 credits you can use for most of the 99 safelists and mailers you can use through it. That's a potential and of about 99,000 credits a month! Not only that, but I basically send to 15 – 30 safelist's a couple times a week. And for sending to 15 sites I get about 200 – 250 hits each time. Imagine if you decide, like Elizabeta, to send to 40 to 60 sites a couple times a week. You would potentially double or triple your hits! You can see tons more great things about Referral Frenzy here: 
Today I made a training of how to use Referral Frenzy. It will teach you how to set it up, how to send your ads and what tricks and tactics we use to get the most out of it! 

.
~Albie
By the way, come back here when you're done and see your team hits etc…
PS: Do you need to get a deeper insight into what the Five Crucial Skills are and how these will drive you to success with GDI Team Elite or any program.
He

re is more about the Mentors Program: 
Also this week Lifetime memberships are back for a short time at

AE Mailer. 

We are also 3/4 of the way to 2000 members!
.
——> You can join now too and get 1000 credits by sending me an email and another 1000 credits from this promo code: TeamEliteClub. Then if you also use this code you will get a free solo too! EliteSolos1. You can FIND the Promo Code area inside the "SETUP ADS" tab. You can join AE Mailer ——–> HERE 🙂

.
—–> I want to encourage you to keep moving forward in GDI Team Elite! GDI has the basic building blocks that will help you earn online. You can then ramp it up even further when you master the steps shown from Step Ten to Sixteen. 
.
If you want to ask me a question about this, Email me: SailingWithAlbie@gmail.com
.
Don't forget everything of real value takes time to build! Be patient with yourself. 🙂
.
~Albie
.
TEAM: 
.
This week we had 14 subscribers, 4 people asked for links, 2 person emailed me back and 1 signed up. Congratulations to Douglas and our new member: Duncan Macfadyen! Welcome 🙂
Great work Team! 
.
Congrats to Grahame for highest five weeks in a row: 3,421! Congrats to Richard getting 1,227! Honarable mention to Charles for 718. Your hits have kept increasing every week – keep up the good work. And for our new member Duncan who has got his first 336 hits! 🙂 Our hits have dropped a little this week. Don't forget you all make it happen!
.
  Keep working on the Sixteen Steps and keep up your 1000 hits. You WILL become a team leader if you do! Also to ALL the people to hit over a 1000 hits last two weeks!   …(read more here)
This Weeks 
Hit Counts
4-27-20
.
Here are the hit counts from April 21st –  April 27th for all those who are generating hits.
If you meet the weekly requirement of getting at least 1000 hits using your team link, you will get your 6 over the course of time". 
. We would prefer you get hits from safelists sites because we have documented evidence that we are getting sighnups from Safelists.
This is NOT true for TE's. Although some Text Exchange (TE) sites may get our name out there and may have some use as far as "branding" (The list of TE's inside TE Profits are better) we would suggest you use your time wisely. SOME TE's are a complete waste of time and money.
.Please see the GDI TE guidelines about this at
 http://earn4life.ws/advancedtrainingpage/
.The key is to advertise particularly in safelist sites, everywhere you possibly can.
All those in my group even with zero counts will still get the team emails as always and the stats will be reset every Saturday afternoon Pacific time.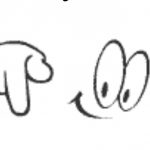 GDI User Names Listed Below:
7albie – 4,220
ericagyekum103 – 
shane73 – 1
lyncoulter – 4
Srjas19 –
geefster – 1
Juanbenero77- 0
Torab8 – 415
rjs28 – 0
Edarch3 – 
Hostmartz – 1
Gdinor – 5
LaJon8 – 0
 realincome73 – 1
sailorob – 757
Bywide – 1
BearpawGeneral – 2
JoinJeff1 – 0
r2rguru – 0
vv8000 – 0
BruceHarvey123 – 0
ernie297 – 2
1696 spcrane – 0
wairoa1 – 19
monax1 – 1
tvega – 1
mrex848 – 0
10dollarbiz – 
apurba – 4
michealpett – 336
best4u – 76
bluskye – 3,421
Colake02 – 718
gdihomebz – 
giltafuta55 – 
hipgrandpaw – 0
successunlimited2019 – 78
reidburnz72 – 3
extracash4all – 199
jcesero – 7
paleface – 0
davesdreamteam – 1
Kieth19 –
Successclub – 0
easymoney222 – 1
Onlinewealth (Douglas) – 255
noboss8 – 1
10roger4 –
Knightz2 – 696
TheGem – 530
TeamTerrelTill – 1
ian64 – 2
rodneycolemanonline – 183
angler625 – 1,227
Onlinewealth (Duncan) – 336
.
TOTAL TEAM HITS: 12,849
1 weeks back: 15,849
2 weeks back: 17,036
(Almost beat highest score!) 
12 weeks back:
23,050
We beat our highest score 23 weeks back!
34 weeks back:
23,221
TEAM STORE FRONT 
Great Travel & Hotel Prices!
The best prices online! 
Want to read my Travel blog? Go here
 See Full Team Site Here
Site MENU Here

.
 Ambitious?
 
Want to be a team leader?
 Want to see what Step you're on?
 

Want to find out more about GDI
Team Elite and how to create six figures online?
 
Want to go to the Team Store? 
.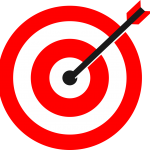 Click here for the MENU.