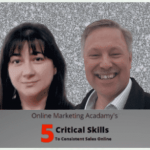 Albie & Elizabeta: Team Leaders
GDI Team Elite,
Prosperity Marketing System
& Power Lead System
.
Hi Team
"Success is nothing more than a few simple disciplines, practiced

every day

."
Jim Rohn
Team Update:
This week you can see our newest update about "Stranded on a desert isle?" and our video all about our NEWEST FUNNEL that teaches you how to be successful in GDI, PMS & PLS. So whatever you want to LEARN ABOUT EACH PROGRAM IS THERE! You can see it by clicking the blue button at the bottom of the page!
We also have four new members (3 PLS and 1 GDI). Welcome to Scott Schneider (GDI), William (PMS), Patrick (PMS) & Brenda Reed (PLS). Also Igor has had two new members this week on his team!
PS: Have you read my article last week and see how just following basic principles of not quitting and persistence to find correct marketing skills changed everything over time for Elizabeta and myself (and it will do the same for you too!). Scroll down and click the the blue button to see Team Article for details.
.
How are you this week my friends?
Hi! 
This is Albie. I'm curious if you've ever been out to sea on a sailboat before? The reason I ask is because there's very little other experiences in the world like it. How can I explain it? I mean your surrounded by the ocean – first off. A beautiful never-ending expanse of blue water (friend and enemy all wrapped up in one). And all this on a boat (a place where you can go about living in a semi-normal way as you journey onward).
The thing about a well made boat is this: It's a place where an incredible amount of experience, common sense, math and leverage have come together to create this amazing thing so that you can have relative peace and safety aboard and not have that feeling of being somewhere completely out of your control and somewhere that you could die. So because of this masterpiece of mans cumulative experience and the best minds and math, we can cruise along the outstanding depths of the Pacific or Atlantic Ocean with some measure of happiness – providing we know what we're doing. Ok, so for any of you who HAVE been in a sailboat, you might have some things to add to this (lol) but I did my best to give a basic foundation for understanding it! 
Anyway, you might be wondering how internet marketing has ANYTHING to do with this (lol)? Well, strangely enough, it does! And how best to start, but by saying that those who have just begun trying to earn online, it's probably good to give you this warning: Good luck with that (lol). If you're new, you might be wondering what I meant by that! Well, because just as on a boat you're surrounded by a friend and an enemy (the ocean), well, its the same thing here. In fact you may be surrounded by more enemies than you realize! Maybe kind of like being surrounded by wolves looking to devour you financially (unfortunately). Here's the thing. There are some friends too. And if you're careful, you can have a means to "travel these waters" in relative safety if you lucky. 
Let me begin to share with you, your lucky streak: It just so happens that you have come into contact with a marketer (me) who has gone through 35 storms at sea (some really big ones too) and actually more "storms" online attempting to earn. And these "storms" nearly took me out a few times. In fact, inside I was crying (just like I was when at sea surrounded by fearsome waves and 50 -70 mph winds). I might not have been in fear of my life (as at sea) but I had spent 5 years trying to achieve my dream and somewhere in the vicinity of $10,000 and I had very little to show for it. I was worn out, tired of spinning my wheels endlessly and couldn't for the life of me, see how anything would EVER change. 
Can you relate to this? Well, I'm sure some of you can and that if you're new – maybe not. I mean being out at sea for the first time can be a pretty glorious experience really! But you just stay out there for a while and you'll figure out what I'm talking about! 
Anyway, to sum all of this up, if you want somewhere safe to learn real marketing skills and stop playing around with this then I can help you. You know, honestly, if someone told me that they were just going to "wing it" to sail across the Atlantic, I would be really sorry for them. You need to learn real sailing skills to do this. And it's the same online – I'm sorry but I'm giving the real truth. Please stop listening to the "wolves" out there trying to tell you everything is "easy" and "done for you" and that you can make tons of money quickly online. If you don't listen, believe me, you will regret it. I know I did (over and over and over again). And they WILL take a bunch of your money and give you very little back. But don't worry, it will be painless at first and sound like an incredible deal. 
Here's the thing, I'm also a salesman (we all have to make money to be honest), however, unlike them, I'm trying to exchange money with real help to get you somewhere you really want to go instead of just leading you to disaster. I've been down "shipwreck alley" and I don't want you to go there too. The fact I had to go there multitude of times was enough for the both of us – believe me. Ok 🙂 
So if you want to get somewhere in relative safety and have someone who cares that you succeed, then please do one or two things: 
===>>> go here and listen to this video <====
Or…
email me back by simply replying back to this message. Put in the subject title: "Share with me more" and I will do exactly that.
PS: Don't be surprised if I share a bit of my story with you and ask you if you truly want help. After all, I'm not manipulating you here. Either get on the "boat" or off, it doesn't matter but remember if you don't get on board on my "boat", you'll probably board someone else's who's got some better "selling skills" and even though it will look like a magnificent "yacht", there's a huge chance it will be headed to some "island "to take a bunch of your money and run…
 
Talk soon. 
Albie Derbyshire
1-877-521-5505
cell: 626-379-5692
EliAlbie67@gmail.com
REQUIRED EARNINGS DISCLOSURE: We cannot guarantee that you will be able to generate any income amount as this is based on work ethic, persistence and possibly your skill set.
This week we have a new video to learn the 5 Critical Skills through our new funnel called "Steps to Six Figures". If you come through this link you will get free access to this brand new training and NOT have to pay the $100 it normally goes for. ===>>> Go here to see it




Want to see everything we give you when we mentor you 1:1?

~Albie,
SailingWithAlbie@gmail.com
877-521-5505


Required Disclaimer:  As with any opportunity there are many variables. Results cannot be guaranteed and any testimonials or examples given in this email may not be typical. You may do better or worse.
.
PS: So now it's time to think about what will you risk to achieve your dreams? The thing is, you don't have to search everywhere to figure out the formula like Elizabeta and I did.
.
A mentor is the ONLY reason Elizabeta and I were able to pull out of being in a rut advertising for years without much to show for it. A mentor is the only reason I was able to figure out the five critical skills. It was the difference between success and failure online for us. And it will be for you too.  Want to know more about it? Go here
.
Don't forget everything of real value takes time to build! Be patient with yourself. 🙂
~Albie
After learning the Five Critical Skills,

everything changed

for us. And they will for you too. See the

Webinar

on the Five Critical Skills for FREE here.
  ~Albie
.
PS: If you're curious to see one of the three programs Elizabeta and are team leaders with, you can see them here. If you join, we will help you and train you to learn to be effective: 
Want to check out GDI? Go here. (GDI – make income five levels deep).
want to check out the Prosperity Marketing System? go here(100% monthly Income) 
Want to check out the Power Lead System? Go here (All the right internet tools, mo. residual income, team overrides & high ticket sales)
.PSS: There is a new development: We have made it now possible to promote GDI, the Prosperity Marketing System(PMS) and PLS at the same time using the same team link. This has taken me about a year to figure out how to do this!
If you want to ask me a question about this, Email me:

SailingWithAlbie@gmail.com
.
.
SUBSCRIBERS & SIGNUPS!  . In the last two weeks we had 10 subscribers. We had 6 people asked for links, 4 persons emailed us back and in PMS we had 2 sign ups and in PLS we had 1 sign up and 1 members in GDI Team Elite. 🙂  To become a team leader and get your six, you have to be getting 1000 hits or more and going through the training. For Team leader you must be past Step Seven. Great work Team!
Congrats to our new members: Welcome to Scott Schneider (GDI), William (PMS), Patrick (PMS) & Brenda Reed (PLS).  Congrats to our members from last week: Jaaman Dekar (PMS) on John Vance's team! Also Igor has had two new members last week on his team! Also we have good news as KC and Mats are our newest team leaders! Eamonn passed Step 3! 
Congrats to:
Congrats to myself for highest hits of 3,727, Congrats to Eamonn for second highest hits of 1487, honarable mentions to Forris for third highest hits of 155
Keep working harder to get to 1000! 🙂 
*Don't forget that 1000 hits + going through the Sixteen Steps = the only way you qualify to get 6 members and become a team leader.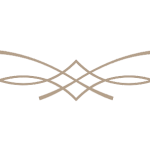 ALL TEAM NEW MEMBERS:
GDI Team Elite – 1
Prosperity Marketing System – 3
Power Lead System – 1
SCROLL DOWN TO SEE ALL HITS!
Don't forget you all make it happen!
  Keep working on the Sixteen Steps and keep up your 1000 hits. You WILL become a team leader if you do!
HIT STATS
7-19-21
Here are the hit counts from  June 29th – July 11th for all those who are generating hits.
If you meet the weekly requirement of getting at least 1000 hits using your team link, you will get your 6 over the course of time". 
. We would prefer you get hits from safelists sites because we have documented evidence that we are getting sighnups from Safelists.
This is NOT true for TE's. Although some Text Exchange (TE) sites may get our name out there and may have some use as far as "branding" (The list of TE's inside TE Profits are better) we would suggest you use your time wisely. SOME TE's are a complete waste of time and money
.
Please see the GDI TE guidelines about this at
http://earn4life.ws/advancedtrainingpage/
.
The key is to advertise particularly in safelist sites, everywhere you possibly can.
All those in my group even with zero counts will still get the team emails as always and the stats will be reset every Saturday afternoon Pacific time.
.
7albie – 3,727
lyncoulter –
Torab8 –
sailorob – 52
BearpawGeneral – 2
wairoa1 – 31
monax1 – 2
michealpett –
best4u – 2
bluskye -4
Colake02 – 2
successunlimited2019 –
reidburnz72 –
jcesero – 1
Onlinewealth (Douglas) –
Knightz2 – 3
TheGem –
rodneycolemanonline – 1
angler625 –
Onlinewealth (Duncan) –
Dakesgdi1 –
bruce1615 –
karenjw2020 – 
Lorenzo nkouedjo –
wmyrral –
Shane197336 –
WinningwithDan –
tupuivaolavemauga51 –
Goodwin35 – 155
Muluhia – 1
matsonline – 15
moneyadvisor – 6
mlewis1236 – 1
tambudzai –
kennysbiz88 –
3x3z – 6
aidajankauskait – 10
cryptomonster –
jimbomsw –
melc2020 –
hostsmartz – 2
emcevoy – 1,487
This Week's
TOTAL TEAM HITS: 5,239 
Last Week:
3,951 
Two Weeks: 5,331
9 weeks:
5,586, 
10 wks back: 13,727,
28 weeks back:
25,331
(Third highest Score!)
29 weeks back: 15,123
30 weeks back:
26,187
(Second Highest Score!)
39 weeks back:

29,989
(highest score ever!!)
You might be interested to see
Albie's blogs!
Like Sailing? http://sailingwithalbie.com http://sailingwithalbie.blogspot.com
Love Travel like we do? http://travel.sailingwithalbie.com
Our blog http://gdi.sailingwithalbie.com

"The most important things in life are not "things". http://godsbeautifulname.blogspot.com


Online Dating: Click pic.
Additional
MENU: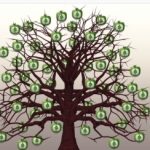 AE Mailer Details
(We've reached over 2000 members!…)
.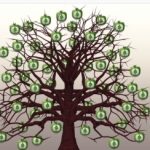 Prosperity Program Details
(Promote GDI & the Prosperity Marketing System at the Same Time!…)
.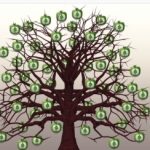 Team Photo Page
(see yourself…)
.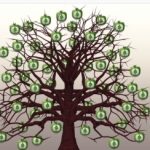 Why I Use the Power Lead System?
(Why I use PLS autoresponder & Splash page maker are simply the BEST for building a huge team…)
.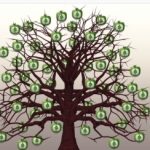 TRAFFIC
(the best sites and advice on traffic…)
.
To Team Store