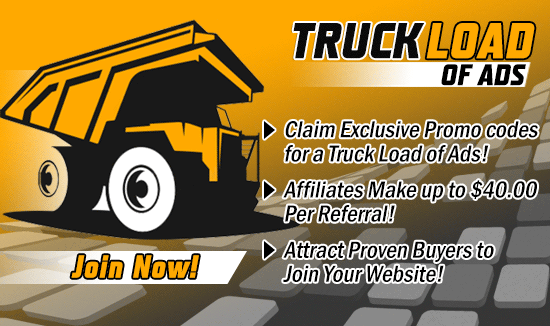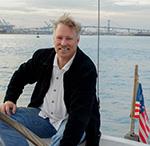 Albie: GDI Team Elite leader
.
Hi Team!
.Let me share this again:
"We must all wage an intense, lifelong battle against the constant downward pull. If we relax, the bugs and weeds or negativity will move into the garden and take away

everything of value

."
.
Jim Rohn
.
How are you this week my friends?
.
This week, I want to share with you about how GDI Income works and how it's working for me:
So let me begin by sharing a little about my team and my discoveries with you. I have 93 people on my team right now. 36 come directly from my efforts over the last year and a half. Of course I've brought in probably over 100 myself but many just come in and do nothing and then quit wondering why nothing happened. LOL!
So, 57 people on my team are not from my direct efforts at all. They all come from my 9 team leaders under me and their efforts. Of course they earn and I earn too. 
I have 2 on my level 2 not from my direct efforts.
8 on my level 3 not from my direct efforts.
27 on my level 4 not from my direct efforts. 
20 on my level 5 not from my direct efforts. You can see how so many leaders on my team have increased my income per level. And this can happen for you too! 
The whole idea behind this is that duplication is the driving force of your income. Let me share a couple thoughts from a previous article and a few new thoughts that go along with it: 
.
So if you read the book the
Slight Edge
, you will know that doubling a penny over 30 days compounds to a million dollars. I know that sounds incredible but it's true. Try doing the math for doubling a penny's earnings for a month. It's really eye opening!
However, it doesn't seem like a lot of money for quite a while and even half way into the month it still does not appear to be that much money. The comparison between doubling a penny is very similar to GDI because you only earn $1 per membership. So it doesn't seem like you're earning that much. Let me explain: from a $10 membership, $5 goes to GDI for their services, and $1 goes to each of five levels (which pays five people and turns into another $5). 
You might now be thinking that it would be better to sell higher ticket items to make more money. If so then I hope you also realize that GDI is the perfect price inside our niche. Trying to sell high price items takes a lot more skill and much more experience understanding advertising and marketing and reaching people with higher ticket products. If you think you're going to just go join a program which sells more expensive items and go advertise one of their pre-made pages in the Safelists and make a bunch of money – your sadly mistaken. Theoretically it should work but you will find you only sell a few items here and there and the effort will not pay off  (I know because it did it many times). Also, by the way, their is a much higher chance you will be spending a lot more in the process of joining these programs that sell higher ticket items.
I do want you to understand that selling higher ticket items IS A GOOD IDEA but ONLY after you understand marketing really well and AFTER you reach people with a basic price they are willing to pay. You will only reach SOME people with higher price items IF they get to KNOW, LIKE & TRUST you. And if people really are to trust you, you will need to actually find value in what you sell and buy it first.
So lets first begin with understanding the basics, how to make a little money online, and getting people on your team first before we go for the big money. And don't forget that the bigger money in GDI is found in the compound effect. This is where the heavy lifting is done and this is what is so difficult to build.
Most people give up saving pennies and learning how to double their earning power because they don't see the long term effects of leverage and compounding.
And this is why many quit a lot of programs including GDI because they don't understand these concepts. Let me give you one more example of how GDI works and the GDI Calculator…you can view it all at this link: 
In GDI Team Elite (I realize as I look over the last two years) that I would have never been able to build a big team if I had not been patient and curious to learn from others. I would have quit early if I had only my focus on how much money I had made and if I had not been daily persistent to keep maintaining what I had built and daily building more through advertising.
It's unfortunate but many have this expectation that they will make a massive amount of money in six months but have no idea the sacrifice it takes to create anything of real value. I hope this has been encouraging to you as you begin to build your GDI business! 
Also we have now reached 1022 new members in our traffic site: "

AEMailer

"!
.
——> You can join now too and get 1000 credits by sending me an email and another 1000 credits from this promo code: TeamEliteClub. Then if you also use this code you will get a free solo too! EliteSolos1. You can FIND the Promo Code area inside the "SETUP ADS" tab. You can join AE Mailer ——–> HERE 🙂

.
—–> I want to encourage you to keep moving forward in GDI Team Elite! GDI have the basic building blocks that will help you earn online. You can then ramp it up even further when you master the steps shown from Step Ten to Sixteen. 
.
If you want to ask me a question about this, Email me: SailingWithAlbie@gmail.com
.
Don't forget everything of real value takes time to build! Be patient with yourself. 🙂
.
~Albie
.
TEAM: 
.
This week we had 21 subscribers, 5 persons asked for links, 5 people emailed me back and 2 signed up. 
Congrats to our newest members in the last two weeks: Byron and Leo! 
Congrats to John Vance for figuring out how to create his first capture page on his own. Also to Santosh getting through Step 16!!!   Congrats to Ray Aires for getting to Step 4 and up next to get their first new member! Congrats to Protasio getting to Step 2. Congrats to Pangu getting through the Intro Step! Congrats to our highest hitters this week: Dave Beaman: 2692, Michael Cote for 2,476 hits and Rob & Charlotte 2,006 hits and Carmona 1984! Also to ALL the people to hit over a 1000 hits last two weeks!  …(read more here)
This Weeks 
Hit Counts
12-8-19
.
Here are the hit counts from Dec 1st – December 8th  for all those who are generating hits.
If you meet the weekly requirement of getting at least 1000 hits using your team link, you will get your 6 over the course of time". 
. We would prefer you get hits from safelists sites because we have documented evidence that we are getting sighnups from Safelists.
This is NOT true for TE's. Although some Text Exchange (TE) sites may get our name out there and may have some use as far as "branding" (The list of TE's inside TE Profits are better) we would suggest you use your time wisely. SOME TE's are a complete waste of time and money.
.Please see the GDI TE guidelines about this at
 http://earn4life.ws/advancedtrainingpage/
.The key is to advertise particularly in safelist sites, everywhere you possibly can.
All those in my group even with zero counts will still get the team emails as always and the stats will be reset every Saturday afternoon Pacific time.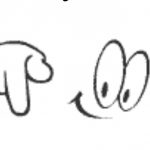 GDI User Names Listed Below:
7albie – 2,902
ericagyekum103 – 
shane73 – 1
lyncoulter – 2
Srjas19 –
geefster – 15 (1654 total) 
Juanbenero77- 0
Torab8 – 1,571
rjs28 – 0
Edarch3 – 
Johnv7 – 
Hostmartz – 2
Gdinor – 16
LaJon8 – 4
 realincome73 – 1
sailorob – 2,006
Bywide – 37
BearpawGeneral – 2
JoinJeff1 – 0
r2rguru – 0
vv8000 – 326
BruceHarvey123 – 4
ernie297 – 1492
1696 spcrane – 0
wairoa1 – 1494
monax1 – 1984
tvega – 1
mrex848 – 15
10dollarbiz – 505
apurba – 10
blusky – 2
michealpett – 621
best4u – 773
blueskye – 0
Colake02 – 509
gdihomebz – 10
giltafuta55 – 1
hipgrandpaw – 4 
successunlimited2019 – 1211
reidburnz72 – 15
extracash4all – 2,476
jcesero – 491
paleface – 0
davesdreamteam – 2692
Kieth19 – 
.
TOTAL TEAM HITS: 20,817
2 weeks back: 8,863
4 weeks back: 15,550
6 weeks back: 11,490
We beat our highest score this week! Congrats Team!
8 weeks back:
23,221
 See Full Team Site Here
Site MENU Here

.
 Ambitious?
 
Want to be a team leader?
 Want to see what Step you're on?
 

Want to find out more about GDI
Team Elite and how to create six figures online?
 
Want to go to the Team Store? 
.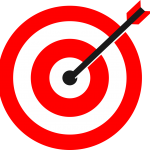 Click here for the MENU.