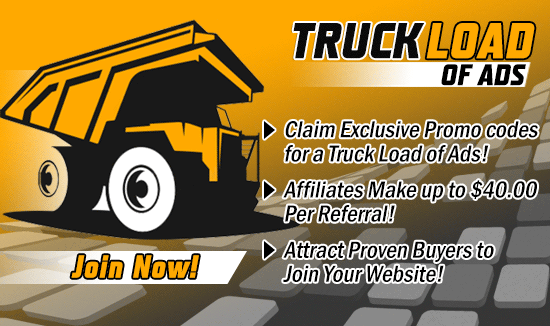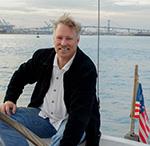 Albie: GDI Team Elite leader
.
Hi Team!
"Start from wherever you

are

and with

whatever

you've got

."
.
Jim Rohn
.
How are you this week my friends?
.
This week, I want to share with you about Low Ticket Items, Medium Ticket Items and High Ticket Items work together.
You see the big problem with advertising is that most people have a lack of trust. This is normal because of all the scammers out there. So because of this you have to earn trust and selling a low cost item allows you to do this. People will trust you just a little bit and with a little money if you advertise properly. GDI Team Elite fits perfectly into this category. 
Once people understand that you can be trusted and really care about their growth and advancement, then they will trust you with medium ticket items. These medium ticket items could be tools such as a tracker or autoresponder (BuildabizOnline, TrafficWave, and AIOP falls into this catagory).
This brings us to High Ticket Items. RULE ONE: Don't sell a high ticket item you don't believe in.
Ok, so the first thing to understand about this is that you can
make a lot more money from higher paying items. The difficult side of this is that it usually takes a higher

investment

to obtain the ability to sell these items. However,
not everyone can afford higher priced items, but that there is a certain amount of people that can buy. The next thing you need to know is that you can only reach most of these people if they trust you. This takes time and it takes real sincerity as you earn trust by helping make their lives better and helping them find the path to success. Deceiving people only makes enemies in the end and takes clients away from you.
In the end the goal is to help your members that invest to earn from these high ticket items! If you don't have this as the main goal you shouldn't be selling high ticket items. 
Let me share another point: Duplication can still create a six figure income through a smaller ticket item. It just takes a lot longer. And often people lose heart somewhere along the way. So learning how to sell higher ticket items will encourage you that you can make more money faster and that you can succeed.
It's important to understand how small ticket, medium ticket and high ticket items work together. When you become a team leader, the dots will start to connect for you at first how you begin to bring in new members to your team and how small ticket programs work. Then as you begin to get new members join you in other programs (such as TrafficWave, AIOP, BuildabizOnline, Aweber or the Secret of the Big Dogs) through the Sixteen Steps funnel, you will begin to understand how medium ticket items are sold. As you get to Step Sixteen and/or have been a team leader for a while, you should begin moving toward understanding how higher ticket items work.
Let me share one of my favorite high ticket items with you and how it is effective. My favorite High Ticket Item is PLS (or the Power Lead System). This system actually has it's own free system (FLS) that it gives away to help bring new people into its funnel. Then it has it's own small ticket item inside of it (Lead Lightning). This is a one time $7 program that has some pretty great things. I just earned $7 from it this morning and the only advertising I do for it is to put it in the Team Elite Traffic Club! However, this low ticket item is nothing compared to the actual Power Lead System. This has almost every tool you can imagine and to be honest I use there unlimited hosted capture page maker almost every day for building my business funnels such as GDI Team Elite squeeze pages and AE Mailer pages. This medium ticket item costs either $30 month for use of all its tools or $53 a month if you want to earn $20 residual commissions from your customers also. The real High Ticket Items are the upgrades inside PLS. The first is the $100 Diamond upgrade that helps you learn the Million Dollar Secret to free co-op advertising.  After purchasing this upgrade, anyone of your members inside of PLS who also purchases this, will allow you to earn about $100 over and over again each time it is sold under you. The same is for the next upgrade, the Platinum upgrade that costs around $500. This upgrade allows you to learn all the secrets of Facebook marketing. You can also earn over and over again to infinity from your members who upgrade (after you first upgrade of course). The final upgrade is the Master Traffic Academy for about $1000. This works and earns over and over again the same as I explained with the last two upgrades. So you see how you can earn $100, $500 or $1000 over and over again just from effectively advertising your high ticket item. The question is, "how do you effectively advertise your high ticket item?"
Good question! I can tell you one thing: its not as easy as it sounds! LOL! One thing I've learned is that selling high ticket items through "Cold marketing" with typical safelist advertsing is NOT very effective. People don't trust you much and aren't likely to upgrade to even the Medium Ticket Item for very long (the Silver $30 or the Gold $53). Occasionally you get a low ticket $7 Lead Lightning sale. The thing I HAVE noticed that works however, is allowing my GDI Team to see how I use PLS every day and how my seven figure mentor makes a lot of money each year from it.
My personal feelings about it are that GDI Team Elite is better as a small ticket program because of its teamwork and because it allows us to build duplication and monthly residual income. For this reason I focus on GDI Team Elite to earn trust and build mutual teamwork that helps us all together. I then use the Sixteen Steps as my main funnel to build and advertise all my other medium income streams and to also build my high income tickets with PLS.

This is IMPORTANT

: We built the Sixteen Steps so you can do the same and earn just like we do!
.
In GDI Team Elite (I realize as I look over the last two years) that I would have never been able to build a big team if I had not been patient and curious to learn from others. I would have quit early if I had only my focus on how much money I had made and if I had not been daily persistent to keep maintaining what I had built and daily building more through advertising.
It's unfortunate but many have this expectation that they will make a massive amount of money in six months but have no idea the sacrifice it takes to create anything of real value. I hope this has been encouraging to you as you begin to build your GDI business! 
Also this week we deleted about 200 members in

AE Mailer

that had not logged in or had not used our site since joining. This is to help weed out the non user members and help our ads go to only real marketers. We still have way over active 1000 members!
.
——> You can join now too and get 1000 credits by sending me an email and another 1000 credits from this promo code: TeamEliteClub. Then if you also use this code you will get a free solo too! EliteSolos1. You can FIND the Promo Code area inside the "SETUP ADS" tab. You can join AE Mailer ——–> HERE 🙂

.
—–> I want to encourage you to keep moving forward in GDI Team Elite! GDI has the basic building blocks that will help you earn online. You can then ramp it up even further when you master the steps shown from Step Ten to Sixteen. 
.
If you want to ask me a question about this, Email me: SailingWithAlbie@gmail.com
.
Don't forget everything of real value takes time to build! Be patient with yourself. 🙂
.
~Albie
.
TEAM: 
.
This week we had 16 subscribers, 2 people asked for links, 5 people emailed me back and 1 signed up. 
Congrats to our newest members in the last two weeks: Terry Till and Luke Lehan! 
Congrats to Michael Cote for 1,786 hits,  Rob & Charlotte for 1,656, and Leo for 1,077! I want to encourage many of my team to not lose heart about getting your hits. I noticed many high hitters were very low this week. Keep working on the Sixteen Steps and keep up your 1000 hits. You WILL become a team leader if you do! Also to ALL the people to hit over a 1000 hits last two weeks!   …(read more here)
This Weeks 
Hit Counts
1-19-20
.
Here are the hit counts from January 12th – Jan 19th  for all those who are generating hits.
If you meet the weekly requirement of getting at least 1000 hits using your team link, you will get your 6 over the course of time". 
. We would prefer you get hits from safelists sites because we have documented evidence that we are getting sighnups from Safelists.
This is NOT true for TE's. Although some Text Exchange (TE) sites may get our name out there and may have some use as far as "branding" (The list of TE's inside TE Profits are better) we would suggest you use your time wisely. SOME TE's are a complete waste of time and money.
.Please see the GDI TE guidelines about this at
 http://earn4life.ws/advancedtrainingpage/
.The key is to advertise particularly in safelist sites, everywhere you possibly can.
All those in my group even with zero counts will still get the team emails as always and the stats will be reset every Saturday afternoon Pacific time.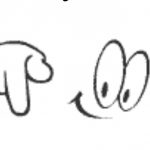 GDI User Names Listed Below:
7albie – 1,235
ericagyekum103 – 
shane73 – 1
lyncoulter – 0
Srjas19 –
geefster – 0
Juanbenero77- 0
Torab8 – 983
rjs28 – 0
Edarch3 – 
Hostmartz – 2
Gdinor – 12
LaJon8 – 0
 realincome73 – 1
sailorob – 1,656
Bywide – 1
BearpawGeneral – 2
JoinJeff1 – 0
r2rguru – 0
vv8000 – 0
BruceHarvey123 – 0
ernie297 – 16
1696 spcrane – 0
wairoa1 – 544
monax1 – 491
tvega – 0
mrex848 – 15
10dollarbiz – 
apurba – 1
blusky – 0
michealpett – 218
best4u – 328
blueskye – 769
Colake02 – 373
gdihomebz – 
giltafuta55 – 
hipgrandpaw – 0
successunlimited2019 – 198
reidburnz72 – 4
extracash4all – 1,786
jcesero – 13
paleface – 0
davesdreamteam – 68
Kieth19 –
Successclub – 0
easymoney222 – 1
Onlinewealth – 
noboss8 – 1,077
10roger4 – 
.
TOTAL TEAM HITS: 9,682
2 weeks back:
23,050
4 weeks back: 13,380
6 weeks back: 14,380 
We beat our highest score! Congrats Team!
14 weeks back:
23,221
 See Full Team Site Here
Site MENU Here

.
 Ambitious?
 
Want to be a team leader?
 Want to see what Step you're on?
 

Want to find out more about GDI
Team Elite and how to create six figures online?
 
Want to go to the Team Store? 
.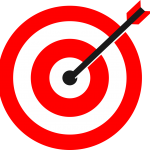 Click here for the MENU.