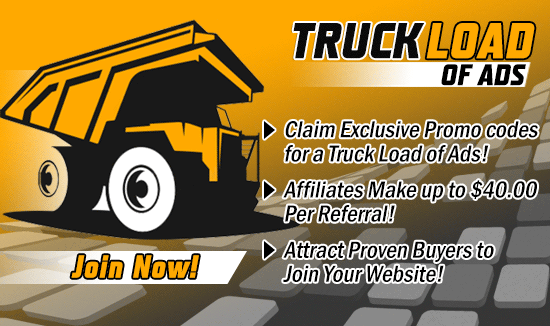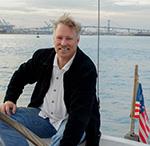 Albie: GDI Team Elite leader
.
Hi Team!
."

Discipline

has within it the potential for creating future

miracles.

"
Jim Rohn
.
How are you this week my friends?
.
This week, I want to share with you about earning. Its harder than it appears because people generally get it ALL WRONG and this is made worse by all the ads that lie about how it's done. 
So as far as earning …there is a very specific way to begin earning and I will outline it to you. It's all centered around creating Know, Like & Trust.
1) Find something that really works to get subscribers. I found that GDI Team Elite worked for me but I found that making my own traffic funnel was even more effective to bring in subscribers each week. 
2) Use the method that GDI uses and advanced methods mentioned in the 16 Steps 10 -16) to get your subscribers to connect back with you. 
3) Learn how to communicate effectively with those who respond to your list and effectively encourage them to join your programs (always give and be helpful) This is not as easy as it sounds and Step 16 goes into this more. 
4) Build your team slowly and don't give up. Keep getting better at it and increasing your skills every day!
This is the most crucial part of it right there!
Also this week my business partner and fellow GDI Team leader Elizabeta and I launched our new traffic site: "

AEMailer

"!
.
——> You can join now too and get 1000 credits just from joining and another 1000 credits from this promo code: TeamEliteClub. Then if you also use this code you will get a free solo too! EliteSolos1. You can FIND the Promo Code area inside the "SETUP ADS" tab. You can join AE Mailer ——–> HERE 🙂

.
—–> I want to encourage you to keep moving forward in GDI Team Elite! GDI have the basic building blocks that will help you earn online. You can then ramp it up even further when you master the steps shown from Step Ten to Sixteen. 
.
If you want to ask me a question about this, Email me: SailingWithAlbie@gmail.com
.
Don't forget everything of real value takes time to build! Be patient with yourself. 🙂
.
~Albie
.
TEAM: 
.
This week we had 30 subscribers, 10 persons asked for links, 3 people emailed me back and 3 signed up! 
Congrats to our newest members in the last two weeks: Anita, Manuel, Grahame Pike, Juanita Wildy, Joe Evans, Davor Loncaric and welcome back Roger Rivas!
Congrats to Santosh getting through Step Nine and becoming our newest team leader!!! Congrats to Apurba getting his first 13,000 hits last week and already closing in on becoming a team leader as he goes through Step Seven! Congrats to Carmonia and Teresita for getting their first 1000 hits! Also to ALL the people to hit over a 1000 hits last two weeks! Congrats to John Vance for getting everything set up with his autoresponder and Six Emails!  …(read more here)
This Weeks 
Hit Counts
10-12-19
.
Here are the hit counts from 5th November to November 12th for all those who are generating hits.
If you meet the weekly requirement of getting at least 1000 hits using your team link, you will get your 6 over the course of time". 
. We would prefer you get hits from safelists sites because we have documented evidence that we are getting sighnups from Safelists.
This is NOT true for TE's. Although some Text Exchange (TE) sites may get our name out there and may have some use as far as "branding" (The list of TE's inside TE Profits are better) we would suggest you use your time wisely. SOME TE's are a complete waste of time and money.
.Please see the GDI TE guidelines about this at
 http://earn4life.ws/advancedtrainingpage/
.The key is to advertise particularly in safelist sites, everywhere you possibly can.
All those in my group even with zero counts will still get the team emails as always and the stats will be reset every Saturday afternoon Pacific time.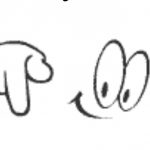 GDI User Names Listed Below:
7albie – 1,549
ericagyekum103 – 
shane73 – 1
lyncoulter – 5
Srjas19 –
geefster – 141 (1654 total) 
Juanbenero77- 0
Torab8 – 2,317
rjs28 – 7
Edarch3 – 
Johnv7 – 2,255
Hostmartz – 51
Gdinor – 639
LaJon8 – 4
 realincome73 – 1
sailorob – 1,445
Bywide – 3
BearpawGeneral – 3
JoinJeff1 – 9
r2rguru – 2
vv8000 – 802
BruceHarvey123 – 4
ernie297 – 868
1696 spcrane – 5
wairoa1 – 1,266
monax1 – 431
tvega – 278
mrex848 – 74
10dollarbiz – 505
apurba – 3,753
blusky – 2 michealpett – 2
.
TOTAL TEAM HITS: 23,221
We beat our highest score this week! Congrats Team!???? 
 2 weeks back: 16,532
4 weeks back: 17,286
 See Full Team Site Here
Site MENU Here

.
 Ambitious?
 
Want to be a team leader?
 Want to see what Step you're on?
 

Want to find out more about GDI
Team Elite and how to create six figures online?
 
Want to go to the Team Store? 
.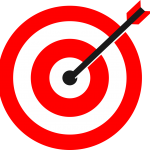 Click here for the MENU.