Hi Team!
(FYI: I update this page once every month)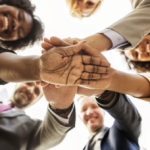 .
Who Hit 1000 Hits or Above?
Congrats!
John Vance
(John is doing completely free traffic!!) 
Torab
Stein
Rob & Charlotte
Ernie
Vivat 
Ray Aires
Jeff Knowles
Albie
Congrats!! 
first timers:
(last two weeks)
.
Want to see your hit counts? Go here
(otherwise keep reading for more mentions!)
.
Honorable Mentions
(almost 1000):
.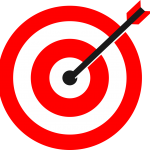 .
.
Who Reached What Step?
(From the Sixteen Steps)
Who's where?
.
Alan Babby: Intro Step
Roger: Intro Step
Jean: Intro Step
Elaine – Intro Step
Shavon: Intro Step 
Deborah Kenco: Intro Step
Roy Harvey: Intro Step
Ray Aires: Intro Step
Gerry: Step 1
Marino: almost Step 1
Bryan Chan: Step 1
Beiata: Step 3
Lynette: Step 7
Vivat: Step 4
Rob & Charlotte: Step 6
Stein: Step 7
Eric: Step 3
Ray Aires: Step 3
Edet: Step 5
John Crane: Step 5
Dave Massabini: Step 5
Leaders & Upcoming Leaders:
Torab: Step 8
Krishna: Step 9
John: Step 9
Jeffrey: Step 11
Arthur: Step 11
Lyn Coulter: Step 7
Stein: Step 7
Santosh: Step 12
Apurba: Step 9
(Almost done!) 
Igor: Step 12
Sherry/Joey: Step 16!!!
Diane: Step 16 !!!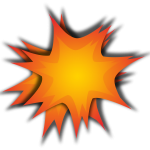 .
Good Work!
"To HAVE more, BECOME more." 
Jim Rohn
.
Did I miss you or get your Step wrong? Email me: SailingWithAlbie@gmail.com
Congrats to Diane Mumm's team for getting 17,342 hits last week and 0 new members Diane has helped Sherry/Joey and Jeffrey Become team Leaders! Great work Diane.  🙂
Unfortunately Diane has lost two team leaders recently. This could happen to anyone. However, I wrote a special article due to these losses and I hope it helps all of you and our leaders. But she is on a roll with three new members this week alone and will build it back up soon I'm sure. 
.
Congrats to Igor. His team hit 14,050 and 3 subscribers and 0 new members. Great job Igor's team!
.
Congrats to Debbie. Her team hit 5772 and 3 subscribers and 0 new members! great job Debbies team!
.
Congrats to Rob & Charlotte. They have got their first member for the Step 3 bonus! 
.
Congrats to Stein. He has made it to Step 7 and received his second new member this week!
Congrats to John Vance almost reaching Team Leader! John has 5 new team members now and only needs one more member and to finish Step 9. 🙂
.
Thanks to Elizabeth for her constant help editing and helping with the The Sixteen Steps. We just added a lot of new information to Step 8 and were able to do this with the help of Elizabeta, Diane Mumm and John Vance! Thank you!
This week Elizabeta's team hit a total of about 15,557 hits and about 60 subscribers and 0 new member's . Elizabeta has helped create 3 team leaders this far: Igor, Marija and Krishna! 
Great work everyone! 
.
Congrats to Marija. She has 0 new member this last week.
.
Congrats to Krishna. This week he had 5325 hits! Congrats Krishna!
Arthurs team had 1654 hits too and 7 subscribers! Great work!
Torabs team hit 2022 hits. Great work Torab & Steve. Steve only needs three more members to qualify to become a new team leader!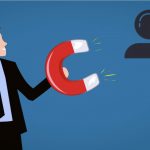 .
Good job everyone working to get to the next step or to get hits for the team!
 Marino, Elaine, Shavon, Jeff Knowles, Alan Babby, Brian, Edet, Godlieb, Steaven, Roger, Lyn, Wayne, Leyon, Walter and Shane. Mark, Brenna, Phil, Joseph, Esther, Brian Ramirez, Henry and Jeremy please contact me this week as we want to help you find success on our team too!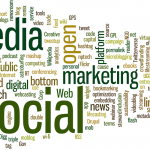 We did combined total of 17,286 hits this week. Last week we did 21,939.  Our combined total with Elizabeta's team, Marija's team, Arthur's team, Igor's team, Debbies team, Krishna's team and  Diane's team, team was 63.762. We had 75.402 last week.
.
Want to see your individual hit counts? Go here:
.
Want to see the Newest Team update article? Go here:
.
.
Thank you for all your hits this week. For some we need to put in some more effort. We could NOT have done that many hits without ALL of your help. This combined total allowed us to bring in MANY new subscribers to our lists and this is where new members come from. 
.
Don't forget that getting a 1000 hits allows you to be qualified to receive new members under you and become a team leader also.  Also don't forget to go after getting you $25 starting bonus while you have time!
.
GREAT JOB TEAM – KEEP IT UP! 
.
TEAM MALL
HEY EVERYBODY!
LOOK HERE!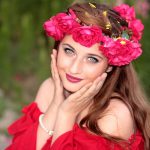 .
(I Mean below)
OUR NEW DIGITAL STOREFRONT
with 10,000 information products is now OPEN!!!
.
You can see our NEW UPGRADED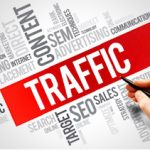 TEAM ELITE TRAFFIC CLUB 
and all the free credits & free promo codes it offers
GREAT OPPORTUNITIES!
Travel, Hotel, Health, Diet,
Fitness, Dating & Much Much More!
Check it out! 
.Add your additional income ads for others to see. 🙂 
Have something
YOU
want to sell or buy?
You can go to the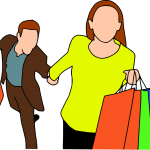 Team Store
.
PS: Don't forget,
if there's anything YOU want to sell at the Team Store
to let me know so I can list it! 
PS: If you want  to know how to become an affiliate of

Amazon
and sell a few things here in our Team Store, or you already have a drop shipping account, then let me know!
.
"My Story" of how I joined 40 business opportunities and had very little success
* Favorite Traffic sites are listed at the end of today's page:
 I really care about your success!
.
"Formal education will earn you a living but self education will earn you a fortune." Jim Rohn. 
~Albie
.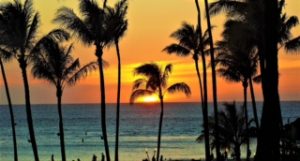 Thinking about a vacation! Get your FREE $200 VIP Card TODAY by clicking Here.
OR
If you like watch this short video and if you can say "No" at the end, well give you $1000 worth of hotel savings. Go here!
These will give you the BEST Hotel rates available with Taxes already included! 
 My wife and I just saved $275 recently on our holiday in Hawaii! 
.
.
REQUIRED EARNINGS DISCLOSURE:  Any statements of particular income amounts, or any experiences shared by the individuals in this email or on our website are exceptional and likely do not represent the typical results. The info being shared here applies only to specific individuals and does not indicate that you will have the same results. As the only data we have to share with you comes from people such as these who voluntarily share what their incomes or experiences have been, it is factually impossible for us to state what the "typical" experience is. It is not possible for us to measure all results of all participants. All income derives only from the sale of products. This email and any content on our website shows only the potential possibilities of the program as it relates to these specific individuals. Again, THESE RESULTS MAY NOT BE TYPICAL. No results from any person using our program in the past should serve as any indication that your results will be similar in the future. In short, this is a business and there are no guarantees in business. Nothing in this presentation or on this website is intended to convey that there is any guarantee of income. Your results will depend on your execution in your business and how many sales you close/how much business you acquire, just as it would in any business in the world. If anything in this disclosure if not 100% clear to you, please do not continue. If you are offered another opportunity where they share testimonials or individual accounts of their results, and they do not make sure that the above disclosure clear, just know that they are not following the law of the USA. Hypothetically, even if every single participant became a millionaire (which they absolutely do not, this is only a hypothetical example to make a point), and we could document that hypothetical, we would still be required to make this disclosure.