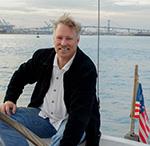 Albie: GDI Team Elite leader
.
Hi Team!
."Don't wish for less problems, wish for more

skills

."
Jim Rohn
.
How are you this week my friends?
.
This week we had 19 subscribers, 3 persons asked for links, 6 people emailed me back and 1 signed up! 
Congrats to our newest members in the last two weeks: Roy Harvey, Earnie Brown, Carmonia Draper and Teresita Vega!
Congrats ALL the new people to hit over a 1000 hits last two weeks! Congrats to Stein & Lynette Coulter who has almost made it to team leader…(read more here)
For team hits click here 
F.
Note for Team Leaders:
Want a Site like this for your team? You can add your own links etc…
.
Scroll Down past Menu for main topic! 
Team Support Menu:
Click on Subject Titles:  
.
.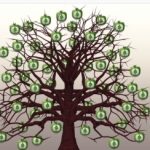 Weekly Team Hits   (If you reached Step 4, your team hits are…)
.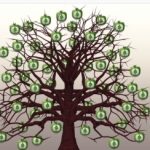 Weekly Team Activity (congrats to…)
.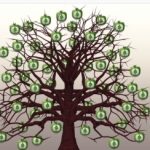 Team Photo Page (see yourself…)
.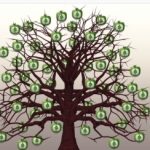 Team Store (going on vacation or need..?)
.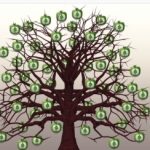 TRAFFIC (the best sites and advice on traffic…)
.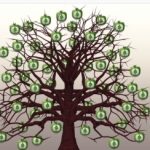 Helpful Team Topics (How long to become team leader..?)
.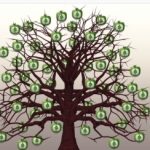 Motivation  (Why are things so hard..?)
.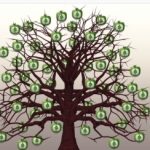 Sixteen Steps (How do I get the First Step..?)
.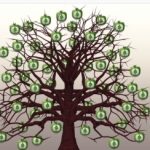 Steps To Six Figures (Is it really possible..?)
.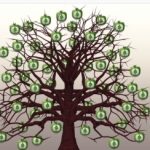 Mentors Program (See what a mentor will do for you!)
.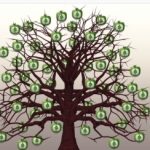 Team Leaders Duplicatable Site (Your own team page has been created for you! See more details…)
.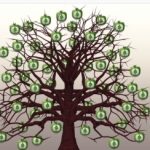 How do I add HTML Code to my Page?  (See details…)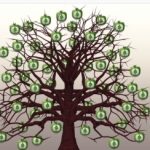 Home  (See Full Year of Team Pages)
.
This week I want to share with you "

The major importance of a six figure earner."
please scroll down…
.

Come See

Pictures

of Your Team
.
The '
Mentors Program

' is officially here and in Step Four " 
See more about it

here.
.
Before we go into our main topic, I would like to share the Safelists that I was able to track down last week that have brought in new subscribers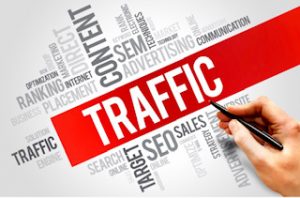 FreeAdvertisingForYou: 1 subscriber
Harmony Mails: 1
Big Mailer: 2
Mailsy: 2
Mail Our List: 1 
Europeansafelist: 2 
Viral Taco: 1
Zombie Mails: 1
Viral Commission: 1
Global Safelist: 1
Equus Safelist: 1
If you haven't joined these safelist
you can join for free here.
.
This is Important!
 I want to share you something very important. Honestly it's a

bit long

but it could be the difference between your

success

and your

failure

.

We've added this to Step Eight of the Sixteen Steps

. So take a few minutes and read through. 
THE MAJOR IMPORTANCE OF A SIX FIGURE MENTOR:
.
We want you to understand how important a six or seven figure mentor is in your success.
Because if you're not making an amazing amount of money in a few months you will be wondering if ALL THIS WORK IS WORTH IT!
At that moment, all that will matter, is who's making all the money and how.
For me, the very idea that I could actually succeed, boiled down to having a solid example to follow. For me it was realizing that my mentor Alan really had succeeded online and following his lead and the lead of other six and sevens figure earners over the years.
Honestly, it took me years to find a real mentor that I really could trust and talk with personally, someone who I respected and who earned my trust. I realized from his sheer mass of knowledge and experience and from his willingness to share the naked numbers with me – I knew he was telling me the truth. My journey finding a good mentor cost me years of time learning from various mentors and thousands of dollars in expense.
Here's a question for you: What are you willing to go through to find success? What are you willing to pay? (I'm not trying to get you to spend anything here. Just to think).
I want you to understand its not an easy road. It takes time and patience and planning and yes it takes investing in things to learn and grow. And I'm not talking necessarily about money. But money was definitely part of the equation for me and most likely it will be for you as well. But money can be acquired with time and patience and the road will open to you in time no matter what road block there is!

Patience

is the

tool

you need to have.
Let's talk a second about your
VISION: ​
When you think about it, we need six amazing leaders each on our personal team. We then need each one of those six who eventually bring in six amazing leaders of their own. This takes patience. 

6×6 leaders equals 36 amazing leaders. This is the theoretical number that will multiply to create the income you are looking for. To create this in reality is a testament to duplication and vision and understanding – not an easy feat …but nothing exceptional is easy.

And this is how amazing income online is created …the main job is to find your first six that are exceptional. This means lots of personal development to become the person you're meant to be to meet the people you need to find who are attracted to the leader you have become. READ THAT OVER TWICE!

(What exactly did that mean?)
.
Let me put into English:
Read the Science of Getting Rich again, Read "Think and Grow Rich" and Read Jim Rohn and others who will inspire you. (Or listen to them on audible) And not only listen…consider doing what they say! This will help you ATTRACT THE RIGHT PEOPLE. The Six leaders you REALLY need. 
.
Too hard? Forget success then. I'm serious. You should stop now.
.
Why do you think that in EVERY Step, we share with you the Twelve Pillars by Jim Rohn? This is so you will be encouraged to actually READ IT…LOL!
So if you continue…
.
Of course the real challenge is to make a difference for others and to be a catalyst for helping people have better lives. 

It always take a long time to find good leaders – it's not easy at all . But I have seen many, many people accomplish it. Remember Robert Hollis in Step Seven? You might want to watch more of his YouTube videos. He helped 52 people do this exact thing. He did this through Network Marketing. We are doing it through Online Marketing – which is slightly different. But team building always has the same basic elements. 

The thing is that no matter how you do it – communication and friendship is always a big part of it. And so many people want to succeed and this seed of hope can be like an ember inside them that you want to ignite into a flame. The thing is to make certain that you point them to someone more successful than yourself – this is critical.
​You know I don't think anyone is happy to take the rejection, constant failure and crazy determination that is required to succeed in business – that's why we're looking for the few who have a big enough reason to not quit. Remember Step One and your "Why"? This is where the rubber really hits the road.
.Now, finding these people like yourself takes time but it's worth it. It makes all the pain seem less, somehow.
.
I would share with you that in one year you should see some pretty great results. However, to reach six figures five years is an adequate amount of time.. I mean, it takes a year just to learn the ropes. It could very well take three years just to get those incredible leaders under you that you need. And the last two years to see the duplication start taking off.*
.
.Does the thought of five years scare you? It shouldn't. Its just reality. Think about it. Spend some time contemplating the reality of this. You're building a real business here – one that you want to set you free financially! We aren't just playing the lottery. Nothing substantial of any lasting value happens without a lot of focused work. And if you get lucky and find success early, often you will feel like you didn't really earn it. This will hurt you in the end. * No income guarantees are being shared here.
.
One more story: It took me from 2012 to 2017 just to find out that most things online don't work and that GDI Team Elite does work. That's a bunch of years to just get to where you are RIGHT NOW.
Let's get back to the Six Figure Mentor:
You may be wondering why I haven't shared a six figure mentor from GDI Team Elite? That's a loaded question but just know that Sanjenka (who created GDI Team Elite) was a very successful marketer but she became very ill. Still what she started all those years ago has STILL continued! To say she understood duplication is an understatement! So to answer your question, I do not think Sanjeka is open to mentoring others but I may possibly be wrong here.
My direct Sponsor Kathy was also an amazing mentor for me with GDI Team Elite, and of it wasn't for her, much of what my six figure mentor had taught me would have slipped me by. Kathy helped me to connect a lot of the dots together and I want to give her my profound thanks! 
I won't say that all the mentors I went through were a waste of time because I learned a lot from each. I can only say that one mentor guided me to really understanding REAL ONLINE MARKETING. And that was Alan Cosens. I'm not saying he is perfect – no one is. So be aware of the very real possibility of disappointment with anyone.
Here's a question: Did Alan do it all for me? No, it took my persistence to walk through all the difficulties that still arose. Babies have to fall down a LOT before they figure out how to walk. That's just the way it is. 
I have seen Alan's earning statements and have seen what he typically earns in a day, week and year. Not only this but he has real experience with taxes in these higher brackets from all of his personal experiences. He also has a lot of negative stories of what has happened to him over the years. His answers to me showed solid financial advice. And when he talks to you, his personal numbers are all there – almost exact numbers on his costs, his subscribers, his conversions, his earnings, what has worked over the years and why and what hasn't and exactly why…taking to him is quite an experience and he leaves no room for doubt as he filled in any detail I wanted to know from personal experience.
.
I urge you to actually get to know him yourself. There is a free program called "IncomeJack" where you can meet him and talk with him on Facebook. The fact that I'm telling you about IncomeJack is NOT to get you hooked on another program. Will you? I'm not sure. Will Alan take you serious if you don't put some time into IncomeJack and see what its all about? Probably NOT. Do I want you to focus on IncomeJack instead of GDI Team Elite? No I don't. But sometimes you have to go around the wall in front of you instead of straight through.
What I would

NOT DO

is ask him about GDI and GDI Team Elite. He knows about these but his main programs are "IncomeJack", "The Power Lead System" and some other programs you will see inside IncomeJack. But what I learned from Alan wasreal internet marketing. Things like building your list. Communicating with your list.

These things he's interested in. too!

These are things GDI Team Elite also teaches you.
GDI Team Elite brought me around to the fact of building my list too and It took me going through GDI Team Elite to wake up to what Alan had been teaching me. I realized that GDI Team Elite was interested in teaching me the same things Alan was.
The advertising with GDI Team Elite works with Safelist Marketing which is potentially free for everyone. The two main ways Alan advertises is through Network Marketing (which I did for years but was not a big fan of talking to my friends and family or connecting with strangers at the supermarket – even though I became very good at it) and Internet Marketing (and he spends thousands of dollars on advertising).
So I'm laying out the foundation for you to understand that if you use ONLY Alan's method, you will place yourself in position of having to either advertise to all your friends and family or to spend a lot of money on advertising. To be fair, there are some free sources Alan teaches on social media, but these take a lot of time to learn – more time than I have to explain here and I did have some success but not a lot with these methods. You can learn more about these in Step Thirteen. 
Now let me give you an example of past team leaders who have NOT taken this advice to connect with a six figure earner. They fell victim to these doubts:
Doubt 1)

"Does GDI really work? I mean you only earn a $1 for each member? 100 members means you only earn $100 a month. How can you possibly make six figures?"
ANSWER:

Duplication

. Don't forget the GDI calculator! When you are seeing your team leaders bringing in new paying members almost every day, you will see how things get really rolling. Also, lets go back to the

Slight Edge

in Step One. Did you read the story of the

water hyacinth

? If you didn't, you're REALLY missing out! 
Remember the penny doubled in Step One and Two?

Remember how the penny doubled exponentially? IT DIDN'T EVEN LOOK LIKE ANYTHING SUBSTANTIAL until after day nineteen (3/4 of the way)!

On Day nineteen it had only doubled to $2621. But in those last ten days it doubled to FIVE MILLION!
Think about this and remember earlier what I said about five years to really grow your team. Do you see why it potentially takes three years just to get your team in position to suddenly jump and duplicate to six figures? (And of course I can't give you income guarantees here, but only solid ideas that I have learned from six and seven figure mentors). 
Doubt 2)

" There are too many up-sells in the Sixteen Steps. I don't like it!"
ANSWER:

Assets. Millionaire's are constantly building new assets and these assets begin with investing in solid business's or real-estate that will bring in monthly residual income and cash flow. Don't believe me? Read "Rich Dad, Poor Dad" by Robert Kiyosaki. I mean, do you really want to wait for years and years to build your income? Multiple income streams means more income to you faster! This is an additional solution to #1 Doubt, too.
Two suggestions:

Don't be in a rush to upgrade in everything. This will possibly hurt you financially. Just go one step at a time! Be happy about these assets because these will eventually turn your business into something VERY profitable! I make sales from showing my team valuable assets all the time and you can too!
3) "Why do you suggest all this reading books and going through programs? Why don't you focus on teaching GDI more?"
ANSWER: I don't even know why I'm answering this question as it shows sheer ignorance. But I will anyway:

knowledge is power

and like Jim Rohn said: "Work harder on yourself then you work on your job." and "Formal education will earn you a living, but self education will earn you a fortune." This is the advice of a multi millionaire, so there should be little that needs to be added to it.
We have focused on building your GDI Team Elite business in each and every step and this is ten times more then what has been provided for in the past. Now I hope these doubts have been accounted for and answered.
HOWEVER, IF YOU DON'T TAKE OUR ADVICE AND GET TO KNOW A SIX FIGURE MENTOR PERSONALLY, YOU WILL FIND THESE DOUBTS TO HOLD MORE AND MORE WATER EVERY DAY THAT GOES BY.
So now, consider getting to know a six figure mentor a little. Sure its INCONVENIENT and a little hard to know what to say, but get past this. Just start building the relationship a little at a time and then when things get rough, you will have them their to answer your difficult questions and give you support to not give up.
We also advise you to join the "Mentor's Program" if you have not yet. This will allow you to not only possibly work with your team leader on a closer basis (if they are in the program) but this also opens the door to work with your upline senior mentor also. In addition you have the chance to meet Darren Orlander through the Prosperity Marketing System. He is a very successful marketer. I'm not sure if he makes six figures but he's done amazingly well online as you can see inside this video of the Prosperity Marketing System's compensation plan:
I hope this encourages you. You can see the Mentors Program or scroll down to the Six-Figure Mentor on your team leaders link.
Has all this just been an excuse to get you in on another program? No it has not. I hope by now you can see that you need to have

someone to follow

who has gone

where you want to go

! And I'm pointing you to them as I hope you will point them to your team also.
This will take all the pressure off of you to be the one they focus on – which is critical to your success. I mean what if they ask you how much you earn? What will you tell them? Tell them that they can meet your six figure earner.
What Questions will You Ask your Six Figure Mentor?
Questions I would suggest:
1) How long did it take you to start succeeding online?
2) How do I grow my list really big?
3) How do I get lots of subscribers to my list?
4) How do I begin to communicate effectively to my list?
5) Why can't I seem to get more people to buy from my ads online?
6) How long will it take me to build a big list?
7) Why is "Know, Like and Trust" so important? 
Honestly, all these questions are answered in the Sixteen Steps, but it doesn't hurt to ask something that is relevant to them and that they can at least get an idea you are serious about marketing online. Take note that each of these questions are not exactly easy to answer so they might tell you to just complete one assignment at a time till you find the answer…LOL! But at least you will have broken through the ice. 
If you want to meet my mentor Alan yourself and speak with him on Facebook, and then in time potentially on Facebook Messenger or even maybe the phone too, You can check out:
"IncomeJack"
for free

or take a free seven day test run of the gold upgrade inside the:
"Power Lead System" (PLS)
In PLS you can get access from Albie or possibly your team leader to go through Alan's "Phases" where he teaches you six or seven crucial steps in marketing.* Going through these "Phases" by Alan will add to your knowledge and confirm much of what we have been teaching you here. Alan works primarily with PLS and some other programs, so again, please do

not

ask him about GDI.
You can also join the

Mentors Program

for a free seven days and see all about:
"The Prosperity Marketing System" or PMS.

Inside the Prosperity Marketing System you can try to connect with Darren Orlander. 
You can

also see your team leaders six figure mentor

and ask them for more information about this. 
*(To go through the "Phases" your team leader will need to be in Albie's downline
to help you get inside after you join the free seven day trial of PLS). ​
.
You can take a test run here : TEAM LEADERS LINK.
Don't forget to find your team leaders name and click on it to go to their page!
.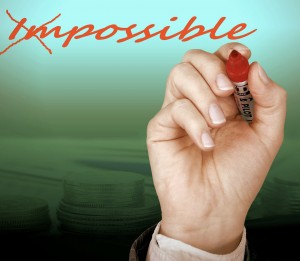 .
STEPS TO SIX FIGURES TIP #2:
It's also important to realize that buying assets will eventually help you financially too. As you can see, I bought Truckload of Ads for a one time fee of

$10

a month or two ago and I am able to use all the great promocodes to expand my advertising base as well as use the affiliate products in my website funnel and in my

Team Elite TRAFFIC CLUB

Funnel too. You can see my Weekly Special

here

. (You will NOT have to subscribe). 
I have a Weekly Special that I connect to my GDI

landing pages

when people subscribe to our mailing list that will share traffic secrets with them. Learning to use multiple funnels is a key to moving toward Six Figures.
Getting to Step Sixteen and understanding how multiple funnels work is important. You can see "My Six Figure A Year Plan"

here
​.
Important Note: If you liked this article let me know or if you need help please email me back and we'll make it happen. I wrote this article for you! 
,
Always remember that building a team, or learning internet marketing is a thing of value and takes time to build. Don't fall for the "get rich quick" theme you see so often out there!
.
 ~Albie
.
HEY EVERYBODY!
LOOK HERE!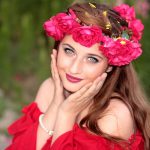 .
(I Mean below)
OUR NEW DIGITAL STOREFRONT
with 10,000 information products is now OPEN!!!
.
  Here's the link to my web pages to find additional
Helpful Articles
 I really care about your success!
.
"Formal education will earn you a living but self education will earn you a fortune." Jim Rohn. 
~Albie
1-877-635-5708
cell: 626-379-5692
sailingwithalbie@gmail.com
.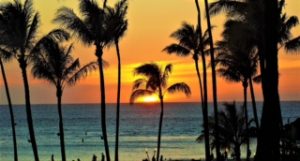 Thinking about a vacation! Get your FREE $200 VIP Card TODAY by clicking Here.
OR
If you like watch this short video and if you can say "No" at the end, well give you $1000 worth of hotel savings. Go here!
These will give you the BEST Hotel rates available with Taxes already included! 
 My wife and I just saved $275 recently on our holiday in Hawaii! 
To your success!
~Albie
This Weeks 
Hit Counts
8-24-19
.
Here are the hit counts from August 17th  – 24th for all those who are generating hits.
If you meet the weekly requirement of getting at least 1000 hits using your team link, you will get your 6 over the course of time". 
. We would prefer you get hits from safelists sites because we have documented evidence that we are getting sighnups from Safelists.
This is NOT true for TE's. Although some Text Exchange (TE) sites may get our name out there and may have some use as far as "branding" (The list of TE's inside TE Profits are better) we would suggest you use your time wisely. SOME TE's are a complete waste of time and money.
.Please see the GDI TE guidelines about this at
 http://earn4life.ws/advancedtrainingpage/
.The key is to advertise particularly in safelist sites, everywhere you possibly can.
All those in my group even with zero counts will still get the team emails as always and the stats will be reset every Saturday afternoon Pacific time.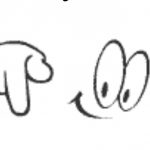 GDI User Names Listed Below:
7albie – 6,010
ericagyekum103 – 1
shane73 – 3
lyncoulter – 1426
rjas19 –
geefster – 627 (2038 total) 
Juanbenero77- 0
ekuzevska5 – 2
Torab8 – 2,062
mtrimcheska1 – 6
rjs28 – 
Edarch3 – 
Ivoljc – 3
Johnv7 – 2,762
Hostmartz – 41
Gdinor – 1953
LaJon8 – 4
 realincome73 – 7
sailorob – 2386
Bywide – 21
BearpawGeneral – 42
JoinJeff1 – 942
r2rguru -2
vv8000 – 1507
BruceHarvey123 – 39
ernie297 – 2737
rairoa1 – 2,124
.
TOTAL HITS: 21,939
 

.
GREAT JOB TEAM!!!
.
Congrats team for getting to Step…See who made it to what step and see all the different teams hits (read more here:  )
Who Hit 1000 Hits or Above?
Congrats!
Lynette
John Vance
(John is doing completely free traffic!!) 
Torab
Stein
Rob & Charlotte
Albie
first timers:
(last two weeks)
Ernie
Vivat 
Ray Aires
Jeff Knowles
Congrats!! ????
.
Want to see your hit counts? Go here
(otherwise keep reading for more mentions!)
.
Honorable Mentions
(almost 1000):
.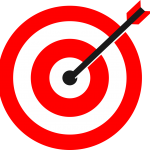 .
.
Who Reached What Step?
(From the Sixteen Steps)
Who's where?
.
Alan Babby: Intro Step
Roger: Intro Step
Jean: Intro Step
Elaine – Intro Step
Shavon: Intro Step 
Deborah Kenco: Intro Step
Roy Harvey: Intro Step
Ray Aires: Intro Step
Gerry: Step 1
Marino: almost Step 1
Bryan Chan: Step 1
Beiata: Step 3
Lynette: Step 7
Vivat: Step 4
Rob & Charlotte: Step 3
Stein: Step 7
Eric: Step 3
Edet: Step 5
Leaders & Upcoming Leaders:
Torab: Step 8
Krishna: Step 9
John: Step 9
Jeffrey: Step 11
Arthur: Step 11
Lyn Coulter: Step 7
Stein: Step 7
(Almost done!) 
Igor: Step 12
Sherry/Joey: Step 16!!!
Diane: Step 16 !!!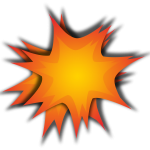 .
Good Work!
"To HAVE more, BECOME more." 
Jim Rohn
.
Did I miss you or get your Step wrong? Email me: SailingWithAlbie@gmail.com
Congrats to Diane Mumm's team for getting 17,342 hits last week and 3 new members! Diane has helped Sherry/Joey and Jeffrey Become team Leaders!!! Great work Diane.  
 58060
Unfortunately Diane has lost two team leaders recently. This could happen to anyone. However, I wrote a special article due to these losses and I hope it helps all of you and our leaders. But she is on a roll with three new members this week alone and will build it back up soon I'm sure. 
.
Congrats to Igor. His team hit 14,145 and 6 subscribers and 0 new members! great job Igor's team!
.
Congrats to Debbie. Her team hit 4381 and 3 subscribers and 0 new members! great job Debbies team!
.
Congrats to Lynette! She has almost become our newest Team Leader with 4 members and only 2 more to go. Having got to Step 9 and she will have done it! 
.
Congrats to Rob & Charlotte. They have got their first member for the Step 3 bonus! 
.
Congrats to Stein. He has made it to Step 7 and will soon be receiving members to get his team to Six! 
Congrats to John Vance almost reaching Team Leader! John has 5 new team members now and only needs to finish Step 9. 
.
Thanks to Elizabeth for her constant help editing and helping with the The Sixteen Steps. We just added a lot of new information to Step 8 and were able to do this with the help of Elizabeta, Diane Mumm and John Vance! Thank you!
This week Elizabeta's team hit a total of about 15,557 hits and about 60 subscribers and 1 new member's . Elizabeta has helped create 3 team leaders this far: Igor, Marija and Krishna! 
Great work everyone! 
.
Congrats to Marija. She has 0 new member this last week! 
.
Congrats to Krishna. This week he had 5325 hits! Congrats Krishna!
Arthurs team had 2038 hits too and 7 subscribers! Great work!
Torabs team hit 2013 hits. Great work Torab & Steve. Steve only needs three more members to qualify to become a new team leader!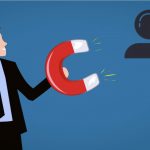 .
Good job everyone working to get to the next step or to get hits for the team!
 Shavon, Jeff Knowles, Alan Babby, Brian, Edet, Godlieb, Steaven, Roger, Lyn, Wayne, Leyon, Walter and Shane. Mark, Brenna, Phil, Joseph, Esther, Brian Ramirez, Henry and Jeremy please contact me this week as we want to help you find success on our team too!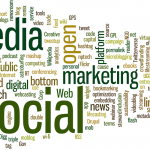 We did combined total of 21,939 hits this week. Last week we did 15,773. We have gone up over 5000 combined hits in the last two weeks! Our combined total with Elizabeta's team, Marija's team, Arthur's team, Igor's team, Debbies team, Krishna's team and  Diane's team, team was 75,402. We had 70,476 last week.
.
Want to see your individual hit counts? Go here:
.
Want to see the Newest Team update article? Go here:
.
.
Thank you for all your hits this week. For some we need to put in some more effort. We could NOT have done that many hits without ALL of your help. This combined total allowed us to bring in MANY new subscribers to our lists and this is where new members come from. 
.
.
REQUIRED EARNINGS DISCLOSURE:  Any statements of particular income amounts, or any experiences shared by the individuals in this email or on our website are exceptional and likely do not represent the typical results. The info being shared here applies only to specific individuals and does not indicate that you will have the same results. As the only data we have to share with you comes from people such as these who voluntarily share what their incomes or experiences have been, it is factually impossible for us to state what the "typical" experience is. It is not possible for us to measure all results of all participants. All income derives only from the sale of products. This email and any content on our website shows only the potential possibilities of the program as it relates to these specific individuals. Again, THESE RESULTS MAY NOT BE TYPICAL. No results from any person using our program in the past should serve as any indication that your results will be similar in the future. In short, this is a business and there are no guarantees in business. Nothing in this presentation or on this website is intended to convey that there is any guarantee of income. Your results will depend on your execution in your business and how many sales you close/how much business you acquire, just as it would in any business in the world. If anything in this disclosure if not 100% clear to you, please do not continue. If you are offered another opportunity where they share testimonials or individual accounts of their results, and they do not make sure that the above disclosure clear, just know that they are not following the law of the USA. Hypothetically, even if every single participant became a millionaire (which they absolutely do not, this is only a hypothetical example to make a point), and we could document that hypothetical, we would still be required to make this disclosure.