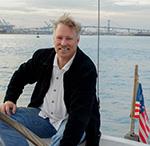 Albie: GDI Team Elite leader
.
Hi Team!
."

Books

are what you step on to take you to a higher 'shelf'. The higher your stack of books, the higher the "shelf' you can reach."
Jim Rohn
.
How are you this week my friends?
.
This week we had 28 subscribers, 8 persons asked for links, 8 people emailed me back and 4 signed up! 
Congrats to our newest members in the last two weeks: Rob and Charlotte Van den Broek, John & Sharon Crane, Raphael Adenugba, Larry Johnson, Eric Agyekum, Theresa Hannah, Deborah Kenco, David Leroy, Larry Lake, Ray Aires, Roy Harvey and previous Traffic Exchange owner Jeff Knowles!
Congrats to Lynette Coulter who has almost made it to team leader…(read more here)
.
Note for Team Leaders:
Want a Site like this for your team? You can add your own links etc…
.
Scroll Down past Menu for main topic! 
Team Support Menu:
Click on Subject Titles:  
.
.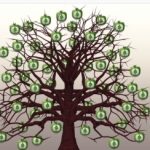 Weekly Team Hits   (If you reached Step 4, your team hits are…)
.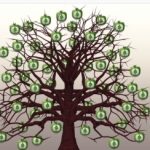 Weekly Team Activity (congrats to…)
.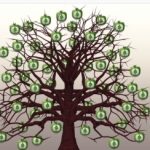 Team Photo Page (see yourself…)
.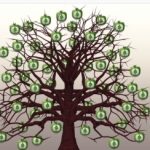 Team Store (going on vacation or need..?)
.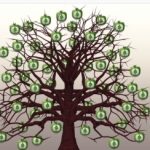 TRAFFIC (the best sites and advice on traffic…)
.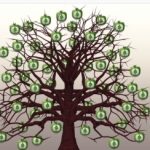 Helpful Team Topics (How long to become team leader..?)
.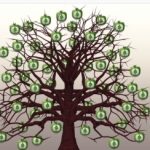 Motivation  (Why are things so hard..?)
.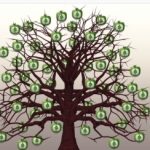 Sixteen Steps (How do I get the First Step..?)
.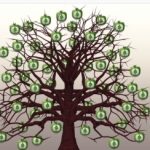 Steps To Six Figures (Is it really possible..?)
.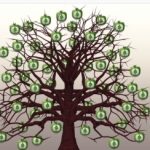 Mentors Program (See what a mentor will do for you!)
.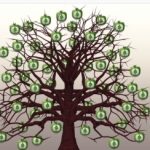 Team Leaders Duplicatable Site (Your own team page has been created for you! See more details…)
.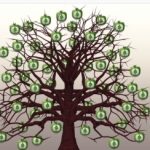 How do I add HTML Code to my Page?  (See details…)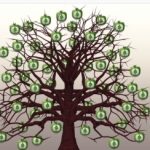 Home  (See Full Year of Team Pages)
.
This week I want to share with you "-

Six figures with GDI?"
please scroll down…
.

Come See

Pictures

of Your Team
.
The '
Mentors Program

' is officially here and in Step Four " 
See more about it

here.
.
Before we go into our main topic, I would like to share the Safelists that I was able to track down last week that have brought in new subscribers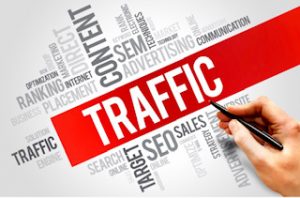 FreeAdvertisingForYou: 1 subscriber
Harmony Mails: 1
Big Mailer: 2
Mailsy: 2
Mail Our List: 1 
Europeansafelist: 2 
Viral Taco: 1
Zombie Mails: 1
Viral Commission: 1
Global Safelist: 1
Equus Safelist: 1
If you haven't joined these safelist
you can join for free here.
.
SIX Figures with GDI?
.
To begin with I want to share with you a key to understanding how to get the ball rolling to get to six figures with GDI. 
First of all take a look at this picture on the GDI calculator: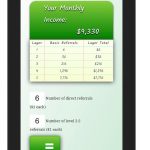 You wil notice that "6" is the number in the "Direct referrals space. Then I put 6 in the "number of level 2-5″ When you press the " EQUAL" button you see something like this: 
.
Layer 1:    6           Layer Total = $6
Layer 2:  36         Layer Total = $36
Layer 3: 216        Layer Total = $216
Layer 4: 1,296       Layer Total = $1,296
Layer 5: 7.776      Layer Total = $7,776
I want you to remember this

1st key NOTE

: To create all these members from one level to the next, you will need duplication and in order to get duplication you will need leaders who duplicate YOU!
If you notice that by layer two you have 36 members on your team. Now the

2nd KEY Note

is to create six CORE leaders first, who in turn make their own 6 CORE leaders (which totals 36 CORE leaders). This is DUPLICATION. It keeps going from there. On Layer 3 this represents 216 members on your team created by these 36 leaders. Hopefully these leaders will keep duplicating new leaders and that many of these 216 are leaders also. These leaders are going to be how we get 1,296 members on level four and then these leaders in that group are going to be how we get 7,776 members on level 5. Now ADD UP LAYER ONE THROUGH FIVE. This equals 9,330. Even though this is totally hypothetical and these figures do not guarantee income earnings – do you understand how we get to six figures now?
In a nutshell: Get six core leaders and help your six leaders get their six. Then keep repeating till this duplication moves exponentially. This is the first way to six figures. The second is to have multiple income streams as explained

here
Need help understanding this? Email me here: SailingWithAlbie@gmail.com
This week I want to share with you our new

Team Elite Traffic Club Weekly Special

! This traffic site is FANTASTIC and if you're not using it – YOU SHOULD BE LOL! 🙂
.
.
STEPS TO SIX FIGURES TIP #2:
It's also important to realize that buying assets will eventually help you financially too. As you can see, I bought Truckload of Ads for a one time fee of

$10

a month or two ago and I am able to use all the great promocodes to expand my advertising base as well as use the affiliate products in my website funnel and in my

Team Elite TRAFFIC CLUB

Funnel too. You can see my Weekly Special

here

. (You will NOT have to subscribe). 
I have a Weekly Special that I connect to my GDI

landing pages

when people subscribe to our mailing list that will share traffic secrets with them. Learning to use multiple funnels is a key to moving toward Six Figures.
Getting to Step Sixteen and understanding how multiple funnels work is important. You can see "My Six Figure A Year Plan"

here
​.
Important Note: If you liked this article let me know or if you need help please email me back and we'll make it happen. I wrote this article for you! 
,
Always remember that building a team, or learning internet marketing is a thing of value and takes time to build. Don't fall for the "get rich quick" theme you see so often out there!
.
 ~Albie
.
HEY EVERYBODY!
LOOK HERE!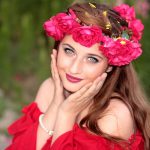 .
(I Mean below)
OUR NEW DIGITAL STOREFRONT
with 10,000 information products is now OPEN!!!
.
  Here's the link to my web pages to find additional
Helpful Articles
 I really care about your success!
.
"Formal education will earn you a living but self education will earn you a fortune." Jim Rohn. 
~Albie
1-877-635-5708
cell: 626-379-5692
sailingwithalbie@gmail.com
.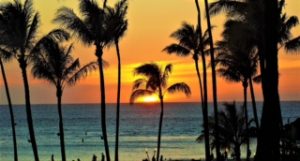 Thinking about a vacation! Get your FREE $200 VIP Card TODAY by clicking Here.
OR
If you like watch this short video and if you can say "No" at the end, well give you $1000 worth of hotel savings. Go here!
These will give you the BEST Hotel rates available with Taxes already included! 
 My wife and I just saved $275 recently on our holiday in Hawaii! 
To your success!
~Albie
GDI User Names Listed Below:
7albie – 5,643
ericagyekum103 – 
shane73 – 3
lyncoulter – 997
rjas19 –
geefster – 433 (1819 total) 
Juanbenero77- 0
ekuzevska5 – 6
Torab8 – 1,731
mtrimcheska1 – 6
rjs28 – 
Edarch3 – 
Ivoljc – 3
Johnv7 – 2,407
Hostmartz – 30
Gdinor – 1937
LaJon8 – 4
 realincome73 – 19
sailorob -1539
Bywide – 37
BearpawGeneral – 174
JoinJeff1 – 24
r2rguru -2
vv8000 – 721
GREAT JOB TEAM!!!
.
Congrats team for getting to Step…(read more here: http://team.sailingwithalbie.ws/?page_id=1616 )
.
Who Hit 1000 Hits or Above?
Congrats!
Lynette
John Vance
(John is doing completely free traffic!!) 
Torab
Stein
Rob & Charlotte (first time! Congrats!!) 
Albie
.
Honorable Mentions
(almost 1000):
Vivat (721) 
.
.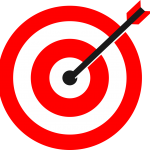 .
.
Who Reached What Step?
(From the Sixteen Steps)
Who's where?
.
Alan Babby: Intro Step
Roger: Intro Step
Jean: Intro Step
Elaine – Intro Step
Shavon: Intro Step 
Deborah Kenco: Intro Step
Roy Harvey: Intro Step
Ray Aires: Intro Step
Gerry: Step 1
Marino: almost Step 1
Bryan Chan: Step 1
Beiata: Step 3
Lynette: Step 2
Vivat: Step 3
Rob & Charlotte: Step 3
Stein: Step 4
Eric: Step 3
Edet: Step 5
Leaders & Upcoming Leaders:
Torab: Step 8
Krishna: Step 9
John: Step 9
Jeffrey: Step 11
Arthur: Step 11
(Almost done!) 
Igor: Step 12
Sherry/Joey: Step 16!!!
Diane: Step 16 !!!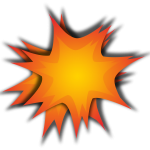 .
Good Work!
"To HAVE more, BECOME more." 
Jim Rohn
.
Did I miss you or get your Step wrong? Email me:SailingWithAlbie@gmail.com
Congrats to Diane Mumm's team for getting 19,990 hits last week and 6 new member. Diane has helped Sherry/Joey and Jeffrey Become team Leaders!!! Great work Diane.  
.
Congrats to Sherry/Joey's Team! They hit 10,449 hits!
.
Congrats to Jeffrey! He had 5096 hits last week
.
Congrats to Igor. His team hit 14,936 and 7 subscribers and0 new members! great job Igor's team!
.
Congrats to Debbie. Her team hit 5,475 and 7 subscribers and 1 new members! great job Igor's team!
.
Congrats to Lynette! She has almost become our newest Team Leader with 4 members and only 2 more to go. Having got to Step 9 and she will have done it! 
.
Congrats to Richard. He has got his first member for the Step 3 bonus! 
.
Congrats to John Vance almost reaching Team Leader! John has 5 new team members now and only needs to finish Step 9. 
.
Thanks to Elizabeth for her constant help editing and helping with the The Sixteen Steps. This week Elizabeta's team hit a total of about 15,557 hits and about60 subscribers and 5 new member's . Elizabeta has helped create 3 team leaders this far! Great work everyone! 
.
Congrats to Marija. She has 1 new member this last week! 
.
Congrats to Krishna. This week he had 4377 hits! Congrats Krishna!
Arthurs team had 1819 hits too and 7 subscribers! Great work!
Torabs team hit 1761 hits. Great work Torab & Steve. Steve only needs three more members to qualify to become a new team leader!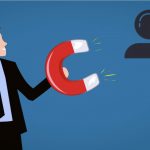 .
Good job everyone working to get to the next step or to get hits for the team!
 Shavon, Brian, Edet, Godlieb, Steaven, Roger, Lyn, Wayne, Leyon, Walter and Shane. Mark, Brenna, Phil, Joseph, Esther, Brian Ramirez, Henry and Jeremy please contact me this week as we want to help you find success on our team too!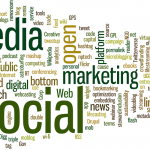 We did combined total of 15,773 hits this week. Last week we did 13,516. Our combined total with Elizabeta's team, Marija's team, Arthur's team, Igor's team, Debbies team, Krishna's team, Diane's team, Sherry/Joey's team and Jeffrey's team was 70,476. We had 98,419 last week.
.
Want to see your individual hit counts? Go here:
http://team.sailingwithalbie.ws/?page_id=1625
.
Want to see the Newest Team update article? Go here:
.
http://team.sailingwithalbie.ws
.
Thank you for all your hits this week. For some we need to put in some more effort. We could NOT have done that many hits without ALL of your help. This combined total allowed us to bring in MANY new subscribers to our lists and this is where new members come from. 
.
REQUIRED EARNINGS DISCLOSURE:  Any statements of particular income amounts, or any experiences shared by the individuals in this email or on our website are exceptional and likely do not represent the typical results. The info being shared here applies only to specific individuals and does not indicate that you will have the same results. As the only data we have to share with you comes from people such as these who voluntarily share what their incomes or experiences have been, it is factually impossible for us to state what the "typical" experience is. It is not possible for us to measure all results of all participants. All income derives only from the sale of products. This email and any content on our website shows only the potential possibilities of the program as it relates to these specific individuals. Again, THESE RESULTS MAY NOT BE TYPICAL. No results from any person using our program in the past should serve as any indication that your results will be similar in the future. In short, this is a business and there are no guarantees in business. Nothing in this presentation or on this website is intended to convey that there is any guarantee of income. Your results will depend on your execution in your business and how many sales you close/how much business you acquire, just as it would in any business in the world. If anything in this disclosure if not 100% clear to you, please do not continue. If you are offered another opportunity where they share testimonials or individual accounts of their results, and they do not make sure that the above disclosure clear, just know that they are not following the law of the USA. Hypothetically, even if every single participant became a millionaire (which they absolutely do not, this is only a hypothetical example to make a point), and we could document that hypothetical, we would still be required to make this disclosure.