.
Quick Update for Leaders: 
.
See Team Leaders Duplicatable Site

here

:
Want HTML Code? Go here.
How do I add code? Go here
.
"The Team Leaders Duplicatable Website" 
.
This week I want to briefly share with you how this the Team Leaders Duplicatable page is easy to copy and easy to place ON YOUR TEAM WEBPAGE!
You can put it on your website and it has LINKED PAGES to the

team hits

(just edit it and put your team details inside),

tons of helpful articles

,

traffic

,

motivation

, the

Sixteen Steps

,

Steps to Six Figures,

a

year of GDI Team Elite articles

, the

team store

and much much more.
.
If you are a team leader in my downline, I give you permission to COPY any material you like that is linked to this page and EDIT the LINKS and ADD your own etc. Just please make sure to give me (Albie Derbyshire) the credit if you use it. Thanks! 
I think this will help you so you only need to spend a minimum of time each week updating your website instead of half a day writing a new team article or something.
.
I hope this helps you to streamline your GDI business and enables you to spend more time and focus more on the important things (like advertising or connecting with your team).
.
This is what my vision was for this. In fact one of our team leaders and my business partner, Elizabeta inspired me from her decision to spend most of her time writing an email to each team member (who is actively participating) INSTEAD of writing a team article each week.
.
I still see the need of sharing a team letter and also the team hits and connecting with those members who may not be active but still need a little encouragement to "hop back on board!"That's why I took a whole day off and put this together for you to use! I hope this resource truly helps you and your team!
.
STEPS TO SIX FIGURES TIP #2:
It's also important to realize that buying assets will eventually help you financially too. As you can see, I bought Truckload of Ads for a one time fee of

$10

a month or two ago and I am able to use all the great promocodes to expand my advertising base as well as use the affiliate products in my website funnel and in my

Team Elite TRAFFIC CLUB

Funnel too. You can see my Weekly Special

here

. (You will NOT have to subscribe). 
I have a Weekly Special that I connect to my GDI

landing pages

when people subscribe to our mailing list that will share traffic secrets with them. Learning to use multiple funnels is a key to moving toward Six Figures.
Getting to Step Sixteen and understanding how multiple funnels work is important. You can see "My Six Figure A Year Plan"

here
​.
Important Note: If you liked this article let me know or if you need help please email me back and we'll make it happen. I wrote this article for you! 
,
Always remember that building a team, or learning internet marketing is a thing of value and takes time to build. Don't fall for the "get rich quick" theme you see so often out there!
.
 ~Albie
.
HEY EVERYBODY!
LOOK HERE!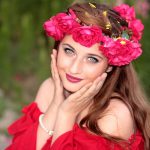 .
(I Mean below)
OUR NEW DIGITAL STOREFRONT
with 10,000 information products is now OPEN!!!
.
  Here's the link to my web pages to find additional
Helpful Articles
 I really care about your success!
.
"Formal education will earn you a living but self education will earn you a fortune." Jim Rohn. 
~Albie
1-877-635-5708
cell: 626-379-5692
sailingwithalbie@gmail.com
.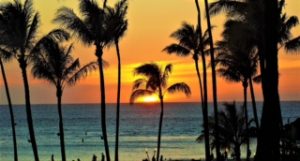 Thinking about a vacation! Get your FREE $200 VIP Card TODAY by clicking Here.
OR
If you like watch this short video and if you can say "No" at the end, well give you $1000 worth of hotel savings. Go here!
These will give you the BEST Hotel rates available with Taxes already included! 
 My wife and I just saved $275 recently on our holiday in Hawaii! 
To your success!
~Albie
.
.
REQUIRED EARNINGS DISCLOSURE:  Any statements of particular income amounts, or any experiences shared by the individuals in this email or on our website are exceptional and likely do not represent the typical results. The info being shared here applies only to specific individuals and does not indicate that you will have the same results. As the only data we have to share with you comes from people such as these who voluntarily share what their incomes or experiences have been, it is factually impossible for us to state what the "typical" experience is. It is not possible for us to measure all results of all participants. All income derives only from the sale of products. This email and any content on our website shows only the potential possibilities of the program as it relates to these specific individuals. Again, THESE RESULTS MAY NOT BE TYPICAL. No results from any person using our program in the past should serve as any indication that your results will be similar in the future. In short, this is a business and there are no guarantees in business. Nothing in this presentation or on this website is intended to convey that there is any guarantee of income. Your results will depend on your execution in your business and how many sales you close/how much business you acquire, just as it would in any business in the world. If anything in this disclosure if not 100% clear to you, please do not continue. If you are offered another opportunity where they share testimonials or individual accounts of their results, and they do not make sure that the above disclosure clear, just know that they are not following the law of the USA. Hypothetically, even if every single participant became a millionaire (which they absolutely do not, this is only a hypothetical example to make a point), and we could document that hypothetical, we would still be required to make this disclosure.