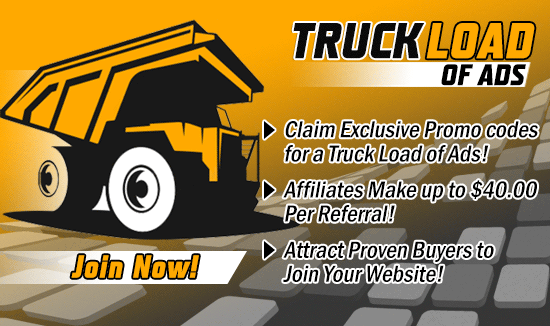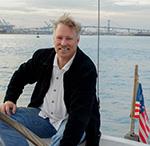 Albie: GDI Team Elite leader
.
Hi Team!
."We generally change ourselves for one of two reasons: 

inspiration or desperation." 
Jim Rohn
.
How are you this week my friends?
.
This week, I want to share with you about SUCCESS and PAIN. 
Unfortunately success has a HUGE amount of pain attached to it and only those that are really serious about it – will make it. 
I mean if it was EASY then EVERYONE would have success!
When I first started out trying to make money on the internet, you would have thought that I would've have got somewhere working for three months straight with 12 hour days – right! WRONG. I just learned enough to know that I was not succeeding and had a million more things to learn.
This is NOT what anyone wants to hear but it's the truth and best to know it for our own sake. Everyone wants "easy" but they don't realize that even leaning how to walk was full of pain.
So it's good to realize that things of value take real time to learn! 
It's also good to have proper expectations because if you think you're going to make a "killing on the internet" in six months to a year – then you're in for a major disappointment. 
By the way, I'm not trying to dash anyone's hopes here or dreams. Also I know that no matter what I say, some of you will just have to give it a try anyway and pay a bunch of money to some online gurus so you can get "taken" by their little scheme and realize I know what I'm talking about – LOL. After all, I spent $1000's of dollars on their lies too, so no hard feelings!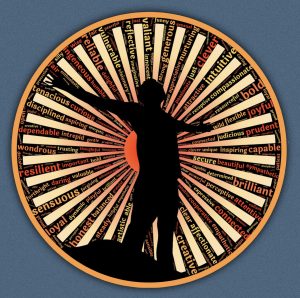 One more point: everyone also wants to make a $1000 in their first month or at least $500. But here's the thing. Going from making $0 online to $500 is just fantasy. It goes more like this: Learn how to make a few dollars online first then move up. You move up the ladder when you start developing what I call your "power tool"s:
1) Building Team Leaders & Duplication. (Doubling and tripling your efforts through LEVERAGE)
2) Increasing your monthly income by creating more and more residual income each month.
3) Understanding internet funnels and how to sell higher priced items through your funnels. Understanding how "KNOW, like & TRUST" will help you earn that through your funnels.
So in conclusion, be patient, go through the Sixteen Steps and give yourself realistic expectations. A five year goal is a good place to start. I truly hope this has helped you! 
Also this week my business partner and fellow GDI Team leader Elizabeta and I have hit 650 subscribers to our new traffic site: "

AEMailer

"!
.
——> You can join now too and get 5000 credits + 1 free solo just from joining and promo code: TeamEliteClub2. You can FIND the Promo Code area inside the "SETUP ADS" tab. You can join AE Mailer ——–> HERE 🙂 PS: if you want to upgrade at a lower price, I can do that for our team if you email me back. 

.
—–> I want to encourage you to keep moving forward in GDI Team Elite! GDI has the basic building blocks that will help you earn online. You can then ramp it up even further when you master the steps shown from Step Ten to Sixteen. 
.
If you want to ask me a question about this, Email me: SailingWithAlbie@gmail.com
.
Don't forget everything of real value takes time to build! Be patient with yourself. 🙂
.
~Albie
.
TEAM: 
.
This week we had 18 subscribers, 6 persons asked for links, 3 people emailed me back and 1 signed up! 
Congrats to our newest member: Randy Brisbane! 
Congrats to Santosh getting through Step 11 and becoming our newest team leader!!! Congrats to Apurba getting to Step 9! Congrats to for getting their first 1000 hits! Also to ALL the people to hit over a 1000 hits last two weeks!
.
Congrats to John Vance for getting his first new member as a team leader!! Also for getting his team website up…(read more here)
This Weeks 
Hit Counts
10-27-19
.
Here are the hit counts from 19th November to November 27th for all those who are generating hits.
If you meet the weekly requirement of getting at least 1000 hits using your team link, you will get your 6 over the course of time". 
. We would prefer you get hits from safelists sites because we have documented evidence that we are getting sighnups from Safelists.
This is NOT true for TE's. Although some Text Exchange (TE) sites may get our name out there and may have some use as far as "branding" (The list of TE's inside TE Profits are better) we would suggest you use your time wisely. SOME TE's are a complete waste of time and money.
.Please see the GDI TE guidelines about this at
 http://earn4life.ws/advancedtrainingpage/
.The key is to advertise particularly in safelist sites, everywhere you possibly can.
All those in my group even with zero counts will still get the team emails as always and the stats will be reset every Saturday afternoon Pacific time.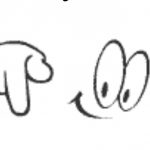 GDI User Names Listed Below:
7albie – 4,016
ericagyekum103 – 
shane73 – 3
lyncoulter – 8
Srjas19 –
geefster – 21 (1654 total) 
Juanbenero77- 0
Torab8 – 1,710
rjs28 – 1
Edarch3 – 
Johnv7 – 150
Hostmartz – 62
Gdinor – 551
LaJon8 – 4
 realincome73 – 1
sailorob – 753
Bywide – 20
BearpawGeneral – 3
JoinJeff1 – 9
r2rguru – 2
vv8000 – 264
BruceHarvey123 – 4
ernie297 – 762
1696 spcrane – 46
wairoa1 – 619
monax1 – 468
tvega – 190
mrex848 – 70
10dollarbiz – 1
apurba – 1,184
blusky – 2 michealpett – 2
best4u – 0
blueskye – 0
Colake02 – 455
gdihomebz – 99
giltafuta55 – 5
hipgrandpaw – 4 success
successunlimited2019 – 581
reidburnz72 – 1,510
extracash4all – 6
.
TOTAL TEAM HITS: 11,490
We beat our highest score this week! Congrats Team!
 2 weeks back: 23,221
4 weeks back: 16,532
6 weeks back: 17,286
 See Full Team Site Here
Site MENU Here

.
 Ambitious?
 
Want to be a team leader?
 Want to see what Step you're on?
 

Want to find out more about GDI
Team Elite and how to create six figures online?
 
Want to go to the Team Store? 
.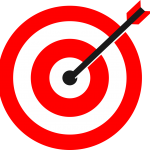 Click here for the MENU.
 I really care about your success!
.
"Formal education will earn you a living but self education will earn you a fortune." Jim Rohn. 
~Albie
1-877-635-5708
cell: 626-379-5692
sailingwithalbie@gmail.com
.
REQUIRED EARNINGS DISCLOSURE:  Any statements of particular income amounts, or any experiences shared by the individuals in this email or on our website are exceptional and likely do not represent the typical results. The info being shared here applies only to specific individuals and does not indicate that you will have the same results. As the only data we have to share with you comes from people such as these who voluntarily share what their incomes or experiences have been, it is factually impossible for us to state what the "typical" experience is. It is not possible for us to measure all results of all participants. All income derives only from the sale of products. This email and any content on our website shows only the potential possibilities of the program as it relates to these specific individuals. Again, THESE RESULTS MAY NOT BE TYPICAL. No results from any person using our program in the past should serve as any indication that your results will be similar in the future. In short, this is a business and there are no guarantees in business. Nothing in this presentation or on this website is intended to convey that there is any guarantee of income. Your results will depend on your execution in your business and how many sales you close/how much business you acquire, just as it would in any business in the world. If anything in this disclosure if not 100% clear to you, please do not continue. If you are offered another opportunity where they share testimonials or individual accounts of their results, and they do not make sure that the above disclosure clear, just know that they are not following the law of the USA. Hypothetically, even if every single participant became a millionaire (which they absolutely do not, this is only a hypothetical example to make a point), and we could document that hypothetical, we would still be required to make this disclosure.