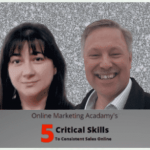 Albie & Elizabeta: Team Leaders
GDI Team Elite,
Prosperity Marketing System
& Power Lead System
.
Hi Team
"Success is

not

to be pursued, it is to be

attracted

by the person you become."
Jim Rohn
Team Update:
This week has been a down week with no new members. We have had sales but in our funnels with various affiliate sites.  Also Igor has had a new member this week on his team. Welcome William! This week I want to share with you that we're COMPLETELY FINISHED with Steps to Six Figures Steps Intro – Three on the new re-vamp for the Sixteen Steps for GDI, PMS and PLS. We only need to recheck for few spelling errors. 
.
By the way, in our new version, we have info on:
How you can get 442 pages of FREE PROMO CODES
How you can access our VIRAL Free Lead System
How you can find out how to send to 99 Sites with 3 Clicks.  
You can see it here: 
We're excited the most because these new changes will allow you to have GREATER LEVERAGE with your team because we will be emphasizing the "Power Of One" in each Step. This will create huge leverage for our team and it's really EXCITING!
PS: Have you read my article last week and see how just following basic principles of not quitting and persistence to find correct marketing skills changed everything over time for Elizabeta and myself (and it will do the same for you too!). Scroll down and click the the blue button to see Team Article for details.
.
How are you this week my friends?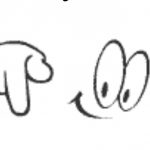 GDI User Names Listed Below:
(everyone with 0 hits not showing)
7albie – 2,494
lyncoulter –
Torab8 – 
sailorob – 27
BearpawGeneral – 2
wairoa1 – 36
monax1 – 
michealpett –
best4u – 
bluskye – 2
Colake02 – 2
successunlimited2019 –
reidburnz72 –
jcesero – 
Onlinewealth (Douglas) – 
Knightz2 – 5
TheGem – 5
rodneycolemanonline – 1
angler625 –
Onlinewealth (Duncan) – 
Dakesgdi1 –
bruce1615 – 
karenjw2020 – 
Lorenzo nkouedjo –
wmyrral –
Shane197336 –
WinningwithDan –
tupuivaolavemauga51 –
Goodwin35 – 690
Muluhia – 
matsonline – 16
moneyadvisor – 7
mlewis1236 – 1
tambudzai –
kennysbiz88 –
3x3z – 
aidajankauskait – 8
cryptomonster – 
jimbomsw – 2
melc2020 – 
hostsmartz – 
emcevoy – 841
.
This Week's
TOTAL TEAM HITS: 4,224 
Last Week:
4,809
Two Weeks:
5,935 
Hi! This is Albie. Let me share something life changing with you: 
This week I want to share with you about "Who needs a mentor?" I want to show you two people who a mentor changed their lives: 
.
So here's a little about Jim Rohn's life before he met his mentor Earl Shoaff. He worked at Sears and shared that he was about broke. He then met his mentor and was challenged to change how he thought. At this time he blamed all his failures on the economy, on this and that but was then challenged to take responsibility for his failures and achievements. 
"Rohn began his career as stock clerk for Sears, but after attending a lecture given by entrepreneur John Earl Shoaff, he decided to follow a different path. He asked Shoaff to be his mentor and followed every bit of advice he could glean from him. Rohn became a direct marketing distributor. Within just six years, Rohn earned his first fortune…" (From Entrepenuer Magazine) 
Many years later, Tony Robbins came across Jim Rohn at a seminar. "He gave me a way of looking at life that allowed me to not ask [that] life would be easier, but to ask that I'd be better," Robbins said in a tribute after Rohn passed away in 2009. "He got me to realize that the secret to life was to work harder on myself than my job or anything else because then I'd have something to give people and he really shaped me." (From "Make It" and Tony Robbins).
.
.
One of the things Jim Rohn said about changing your life was: "Work harder on yourself than you do on your job." Maybe you can see why having a mentor changed Jim Rohns life, Tony Robbins life and your life too. My mentor Alan also changed my life. The things he said to me directed me on a whole new path. This path made all the difference for me and it was the reason why Elizabeta and I were able to figure out The 5 Critical Skills. And these skills changed everything for us earning online. 
I would also love to hear back from you! Just email me back with the subject title: "I have a question" and then share your question in the main email body. 
Talk soon! 
Want to see everything we give you when we mentor you 1:1?

~Albie,
SailingWithAlbie@gmail.com
877-521-5505
To Team Article & then Team Stats