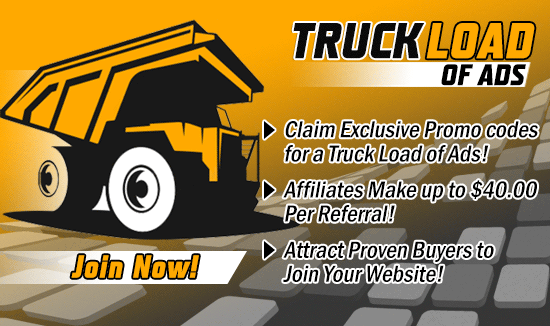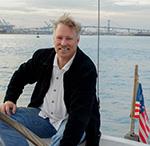 Albie: GDI Team Elite leader
.
Hi Team!
"If you really want to do something, you will

find

a way. If you don't, you will find an excuse."
.
Jim Rohn
PS: Did you just read that? If so you have to read my article this week and see how just following basic principles of not quitting and persistence to find correct marketing skills changed everything over time for Elizabeta and myself (and it will do the same for you too!)
.
How are you this week my friends?
This week I want to share with you really

why I'm in GDI

.
You may be thinking that I was inspired to join GDI Team Elite because of the $9,000 a month or more you can earn (as the GDI calculator indicates). Okay, that's probably why I became interested LOL! But after two years of being a team leader with nine or more team leaders under me, the reality of the opportunity is very obvious. And here's what I can tell you from experience:  The ability to create teams working under you that bring in multiple payments without you having to work for it is truly the dream coming true. However, in reality I do work hard to inspire and encourage each of my teams and so to say I truly haven't worked for it is false.
.
So "how does this help you?" you may ask. Well, because you need to understand exactly how this works. Each time I get a new membership (whether I bring them in myself or my teams bring them in), I earn $1 each month. WOW, I can see you jumping in awe! haha!
.
So the fact is, I can earn $1 from each member each month under me five levels down. So if Jimmy on my level three decides to promote GDI and get's a new member while I'm sleeping, and I wake up and notice that I got an email from GDI saying that I have a new member on my level four because of Jimmy…well, the chances are high that in one week, I will earn $1 from this new person. And just in the last 24 hours I saw four new members come in from a couple of my team leaders. So there you go. That's leverage. And that's why I'm still in GDI. In addition each month my team brings in new people along with my own and increases my monthly income. I personally have brought into GDI over 200 members on my own in the last two years, but my team has brought in double or triple that. And each of these new members increase my monthly income. True, some stay and some go but my team always seem to keep ahead of the drop rate. 
.
So yes, the $9000 or more a month CAN happen, but you have to have a LOT of team leaders to make that happen. And in reality is it possible? I would say yes. Because duplication is something hard to stop once you get it rolling. But getting the ball rolling IS the price you have to pay for it to happen. And if you think you can create $9000 in a month or even a year, then you must be a genius because I haven't seen anything like that. And here's another reality. Making a few dollars here and there when you get your first new members is all you will make at first. That's the cold hard truth. Stay with me though…
There is a new development: We have made it now possible to promote GDI and the Prosperity Marketing System at the same time using the

same team link

. This has taken me about a year to figure out how to do this!
Hold on, you may be wondering why I'm suggesting investing in another program when you've already invested in one and want to earn with this one first? I completely understand how you feel and to tell you the truth I've been the victim of schemes along the way to keep upgrading in peoples programs and never seem to make anything in the first program you invested in. But let me share some reality with you so that you can understand why I say what I do. AS YOU CAN SEE from my experience and example, GDI takes time to build but it's worth it. However, the Prosperity Marketing System (PMS) allows you to make $10 for each new member*
.
(*see the compensation plan here). Okay, so what this means is that if you pay $12 month for PMS and get one new member under you, then you have earned $10 back, right off the bat. In GDI this $10 would take you having to help get ten people under you to earn that. Do you see what I mean? So am I trying to get you all to drop your GDI membership? Of course not. If you understand leverage and if you're really in it to win in the long term then I've already convinced you that GDI is worth it. But why not earn your money back faster at the beginning? That's what I'm trying to say!
.
So if you're with me, or still skeptical, you can see ALL the advantages of joining the Prosperity Marketing System (you get to join the Mentors Program too) here:
And if you're tired of reading and are convinced already, you can actually join here.
By the way, let me know when you join so I can help you get everything set up for you so you can promote both at the same time!
.
~Albie:
If you want to ask me a question about this, Email me:

SailingWithAlbie@gmail.com
.
PS: Last week, I shared with you about the amazing benefits of Referral Frenzy. And I don't want you to miss it: 
Last week I made a training of how to use Referral Frenzy. It will teach you how to set it up, how to send your ads and what tricks and tactics we use to get the most out of it! 

.
~Albie
By the way, come back here when you're done and see your team hits etc..
Also this week  memberships prices are cut in half for a short time at

AE Mailer. 

We are also 3/4 of the way to 2000 members!
.
——> You can join now for FREE too and get 1000 credits by sending me an email and another 1000 credits from this promo code: TeamEliteClub. Then if you also use this code you will get a free solo too! EliteSolos1. You can FIND the Promo Code area inside the "SETUP ADS" tab. You can join AE Mailer ——–> HERE 🙂

.
—–> I want to encourage you to keep moving forward in GDI Team Elite! GDI has the basic building blocks that will help you earn online. You can then ramp it up even further when you master the steps shown from Step Ten to Sixteen. 
.
.Don't forget everything of real value takes time to build! Be patient with yourself. 🙂
.
~Albie
.
TEAM: 
.
This week we had 27 subscribers, 2 people asked for links, 2 person emailed me back and 1 signed up. Congratulations to Douglas last week and congrats to Grahame this week and our newest members: Duncan Macfadyen under Douglas and Darian Carstens under Grahame!
Welcome 🙂
Great work Team! 
.
Congrats to Grahame for highest hits SIX weeks in a row: 4,038! Congrats to KC for getting 2,514! Richard getting 1,227! Duncan for getting 1,366 (Duncan is still new but you're doing AMAZING!), Richard for 1,226! and to our newest member Darian for getting 901 hits first week! Haha – great job! Honarable mention to Ruby & William for 852.
SCROLL DOWN TO SEE ALL HITS!
Don't forget you all make it happen!
.
  Keep working on the Sixteen Steps and keep up your 1000 hits. You WILL become a team leader if you do! 
This Weeks 
Hit Counts
5-5-20
.
Here are the hit counts from April 27th –  May 5th for all those who are generating hits.
If you meet the weekly requirement of getting at least 1000 hits using your team link, you will get your 6 over the course of time". 
. We would prefer you get hits from safelists sites because we have documented evidence that we are getting sighnups from Safelists.
This is NOT true for TE's. Although some Text Exchange (TE) sites may get our name out there and may have some use as far as "branding" (The list of TE's inside TE Profits are better) we would suggest you use your time wisely. SOME TE's are a complete waste of time and money.
.Please see the GDI TE guidelines about this at
 http://earn4life.ws/advancedtrainingpage/
.The key is to advertise particularly in safelist sites, everywhere you possibly can.
All those in my group even with zero counts will still get the team emails as always and the stats will be reset every Saturday afternoon Pacific time.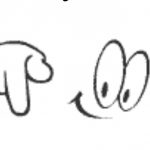 GDI User Names Listed Below:
7albie – 3,915
ericagyekum103 – 
shane73 – 1
lyncoulter – 4
Srjas19 –
geefster – 1
Juanbenero77- 0
Torab8 – 415
rjs28 – 0
Edarch3 – 
Hostmartz – 1
Gdinor – 5
LaJon8 – 0
 realincome73 – 1
sailorob – 670
Bywide – 1
BearpawGeneral – 2
JoinJeff1 – 0
r2rguru – 0
vv8000 – 0
BruceHarvey123 – 0
ernie297 – 2
1696 spcrane – 0
wairoa1 – 35
monax1 – 3
tvega – 1
mrex848 – 0
10dollarbiz – 
apurba – 4
michealpett – 239
best4u – 70
bluskye – 4,038
Colake02 – 211
gdihomebz – 
giltafuta55 – 
hipgrandpaw – 0
successunlimited2019 – 1
reidburnz72 – 3
extracash4all – 48
jcesero – 8
paleface – 0
davesdreamteam – 1
Kieth19 –
Successclub – 0
easymoney222 – 1
Onlinewealth (Douglas) – 214
noboss8 – 1
10roger4 –
Knightz2 – 2,514
TheGem – 852
TeamTerrelTill – 1
ian64 – 2
rodneycolemanonline – 183
angler625 – 1,227
Onlinewealth (Duncan) – 1336
Tapan – 6 Dakesgdi1 – 901
.
TOTAL TEAM HITS: 16,553 
1 weeks back: 12,849
2 weeks back: 15,849 
(Almost beat highest score!) 
13 weeks back:
23,050
We beat our highest score 23 weeks back!
35 weeks back:
23,221
TEAM STORE FRONT 
Great Travel & Hotel Prices!
The best prices online! 
Want to read my Travel blog? Go here
 See Full Team Site Here
Site MENU Here

.
 Ambitious?
 
Want to be a team leader?
 Want to see what Step you're on?
 

Want to find out more about GDI
Team Elite and how to create six figures online?
 
Want to go to the Team Store? 
.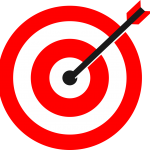 Click here for the MENU.
 I really care about your success!
.
"Formal education will earn you a living but self education will earn you a fortune." Jim Rohn. 
~Albie
cell: 626-379-5692
sailingwithalbie@gmail.com
.
REQUIRED EARNINGS DISCLOSURE:  Any statements of particular income amounts, or any experiences shared by the individuals in this email or on our website are exceptional and likely do not represent the typical results. The info being shared here applies only to specific individuals and does not indicate that you will have the same results. As the only data we have to share with you comes from people such as these who voluntarily share what their incomes or experiences have been, it is factually impossible for us to state what the "typical" experience is. It is not possible for us to measure all results of all participants. All income derives only from the sale of products. This email and any content on our website shows only the potential possibilities of the program as it relates to these specific individuals. Again, THESE RESULTS MAY NOT BE TYPICAL. No results from any person using our program in the past should serve as any indication that your results will be similar in the future. In short, this is a business and there are no guarantees in business. Nothing in this presentation or on this website is intended to convey that there is any guarantee of income. Your results will depend on your execution in your business and how many sales you close/how much business you acquire, just as it would in any business in the world. If anything in this disclosure if not 100% clear to you, please do not continue. If you are offered another opportunity where they share testimonials or individual accounts of their results, and they do not make sure that the above disclosure clear, just know that they are not following the law of the USA. Hypothetically, even if every single participant became a millionaire (which they absolutely do not, this is only a hypothetical example to make a point), and we could document that hypothetical, we would still be required to make this disclosure.