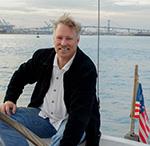 Sailing with Albie!
Hello team!
How are you this week TEAM! This week we had two new sign ups AGAIN! Keep up the good work promoting!
  This week I got distracted and what do you know…I'm sure glad I did! Because of it, I was able to come across this for you and I know it will make a big difference in your business: 
"

The Rules of Duplication ."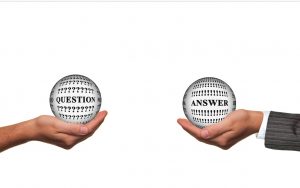 Check it out after you find your hit counts below the article. 🙂 
GREAT JOB TEAM – KEEP IT UP!

 
`~Albie

This morning I got distracted…and I'm really glad I did! Lol!
.
This morning I opened an email by a new client and attached was one of the bonuses I give out in my business. I can't believe I had actually never read it – so I took a look!
It was an ebook by Michael Price, the creator of Priceless Possibilities (which owns the Power Leads System). I use the Power Lead System to create landing great landing pages for GDI.
At first I just glimpsed at it wondering if it was material I knew all about but quickly realized it was full of GREAT information. Yes there were a bunch of things I already knew and it was great review but
I continued to read PAGE AFTER PAGE for about an hour just inhaling everything I could. It really gave me a JUMP and a reality check at building my business!
.
.
 .
 I don't have time to go into the whole thing but three particular VERY IMPORTANT things it went into that caught my attention were:
1) Duplication
2) Can I do this?
and
3) Filling the "hole".
.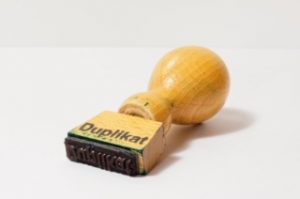 .
.
Duplication is obvious because if people feel something is too complex and cannot duplicate what they saw you do then people will just give up.
 .
"Can I do this?" Is a question everybody asks before they join your business. They want to see if they believe that it's something they can do. If they believe they CAN then that's good news because you have gained a new member. Advertising is high on the list. They need to know it's something that they can do for free to bring in enough new people to be successful.
 .
"Filling the hole" just refers to what you are actually selling. If you sell drills for instance, you are not really selling drills – you are selling the idea of creating a hole (which is what the drill does). This is a big difference! If you can remember to sell the end result and not just your product then you have gone far with your marketing.
.
THIS E-BOOK IS THE KIND OF STUFF MY 7-FIGURE INCOME MENTOR TOLD ME ABOUT.
.
.
 I hope these three things have helped you – but there's more!
Of course it wouldn't be good of me to just leave you hanging there!
So here's the ebook for you for FREE!
Yes! You're welcome!
You may be asking how GDI Team Elite uses these principles. Well without going into a lot of detail, it does and does an amazing job at it too.
Advertising methods in GDI Team Elite is just one way everyone can duplicate and teach others to do the same. Have any questions after you read the ebook? Just let me know! 🙂
After you get the free ebook, don't forget to connect with me! Your success is important to me.
.
Weekly Tip:
Work on your website or blog. Its how people will get to know you and how you will build rapport for your business. Check out my GDI sailing blog here. Let me know if you need help with yours!
This Weeks Hit Counts and Other Info: 
8 -19 -18
Hit Counts:
Here are the hit counts from August 13  – August 18th for all those who are generating hits.
If you meet the weekly requirement of getting at least 1000 hits (preferably from safelists sites) using your team link, you will get your 6 over the course of time". The key is to advertise everywhere particularly in safelist sites you possibly can.
All those in my group even with zero counts will still get the team emails as always and the stats will be reset every Sunday afternoon Pacific time.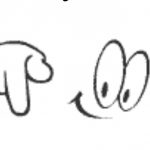 GDI User Names Listed Below:
7albie – 970
knightsgdi –
odlewis111 – 199
shane73 – 42
Lync22 – 218
Barbsmoneyline100 –
rjas19 –
gdiwinteam – 3
recpark  –
maxwell –
geefster – 79
biggem28 – 6
If you have trouble getting your 1000+ hits, you know what to do….just ask me or your direct sponsor for help. And remember that auto-surfing is not allowed simply because no one sees our ads. If no one sees them then no signups comes our way for us.
Have you seen the possibilities for what can happen for you with GDI Team Elite?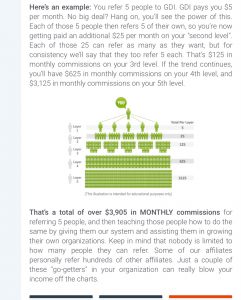 Let me break it down real quick:
Get five referrals and GDI pays out $5. No biggie right. But hold on.  Each of those then refer five so now that means you're making $25 on your 2nd level. Each of those refer 5 of their own. That's $125 monthly on your 3rd level. If this continues on level four you would be making $625 and on level 5 you would be making $3125 per month. 
Now of course this is hypothetical, but you know with everything if you don't give up you will eventually find these people who love the product and the compensation plan and just stick. 
Hope this encourages you on your weekly mission getting your hit counts!
Note: If you wish me not to continue sending these team emails to you then please let me know and I'll take you off the mailing list.
And remember that I am always here for you! If you have questions you can always email me, Skype (sailingwithalbie) text or call me. 
~Albie
1-877-635-5708
cell: 626-379-5692
sailingwithalbie@gmail.com

PS:
 I really care about your success!
 I want to help you focus on what your really great at and help you start a plan to implement that! I'm a big believer in Jim Rohns quote:
"Formal education will earn you a living but self education will earn you a fortune." Jim Rohn. 
Working together. 
I know you've seen the results of doing a project with your friend. It brings you together – right!
I'm glad you're on my team! I know we can do great things together. 
~Albie Derbyshire
1-877-635-5708
cell: 626-379-5692
sailingwithalbie@gmail.com
PS: Want to meet my millionaire mentor? Robert Hollis has helped 52 people earn one million dollars and above! He has tons of free help and videos for you!
To your success!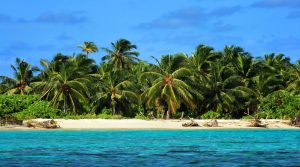 Thinking about a vacation! Get your FREE $200 VIP Card TODAY by clicking Here. This card will give you the BEST Hotel rates available!
My Best Safelists
1)
Referral Frenzy
Referral Frenzy will allow you to mail to 89 top sites with just a few clicks! I use it every week.

2)
European Safelist
I upgraded in this mailer and am able to send one million emails a month! I love this!



3)
Mountain High Mailer
One of my FAVORITE mailers! Dianne pays a lot of time and attention to her website to make sure there are lots of visitors each day and that you are a happy customer.
4)
AdTroopers
This Mailer is similar to quality and traffic hits that I get from Mountain High Mailer.
5)
Mail Our List
One of my Powerhouse Mailers!

6)
Blast My Ads!
Solos sent to 47 sites and over 104,865 members!
7)
EasyHits4U
This is a big advertising method with 1,400,000 members! 
Its been around for over 15 years. 
8)
Secrets of the Big Dogs
Ready to begin advertising on a bigger scale? 
Generate up to 10,000,000 (that's right, I said ten MILLION!) targeted, pre-qualified prospects every month!

I used 'Secrets of the Big Dogs' to gain the knowledge and experience that it takes to advertise on a larger scale than I had done previously (even when I spent hours each day using free advertising methods). Even if you don't have a lot of money, its worth joining so that you can save and build your advertising power over time!
To your success!
~Albie
*Disclaimer: Of course you may never make money if you don't have a good work ethic or are not willing to do what it takes to make it happen. Some people quit before they even read the instructions! No claims are made here. This information may not convey typical results and your results may be better or worse. This information on this page is for example purposes only. Use this information at your own risk.