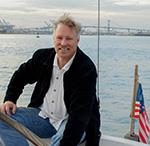 Welcome!
Make income sharing what you love with a GDI blog! I love sailing and hiking and sharing my love with others! Feel free to check out all my stories and sailing accounts at:
On this page I will show you some of the most proven safelists we use.
However, realize that in the end you are going to need big advertising power. Realize that it's going to take time, money and investment to create this. If your resources are low, you can build your advertising power slowly over time.
Yes, you can advertise for free but this takes a lot more time and work. If you want to talk to me about this, feel free to leave me a message below.
 1)
FreeAdvertisingForYou (FAFY)
This is the ultimate Traffic Site. We get a LOT of quality hits from this site. You can get a FREE PRO MEMBERSHIP here. They give 10,000 credits a week Promo Code after you earn Pro Membership!

S
2)
Referral Frenzy
Referral Frenzy will allow you to mail to 89 top sites with just a few clicks! I use it every week.

3)
European Safelist
I upgraded in this mailer and am able to send one million emails a month! I love this!



4)
Mountain High Mailer
One of my FAVORITE mailers! Dianne pays a lot of time and attention to her website to make sure there are lots of visitors each day and that you are a happy customer.
5).
Mail Our List 
One of my Powerhouse Mailers! Upgrade and then you only need to click 40 ads a day to send to 5000 members a day beside all the upgraded monthly credits you get!

6)

8)

9)

10)

11)
Ready to begin advertising on a bigger scale? 
Generate up to 10,000,000 (that's right, I said ten MILLION!) targeted, pre-qualified prospects every month!

I used 'Secrets of the Big Dogs' to gain the knowledge and experience that it takes to advertise on a larger scale than I had done previously (even when I spent hours each day using free advertising methods). Even if you don't have a lot of money, its worth joining so that you can save and build your advertising power over time!

.
.

.

.

.


.

.
.


.
.
.

.

.

To your success!
~Albie
877-635-5708
cell: 626-379-5692